Please scroll down for English version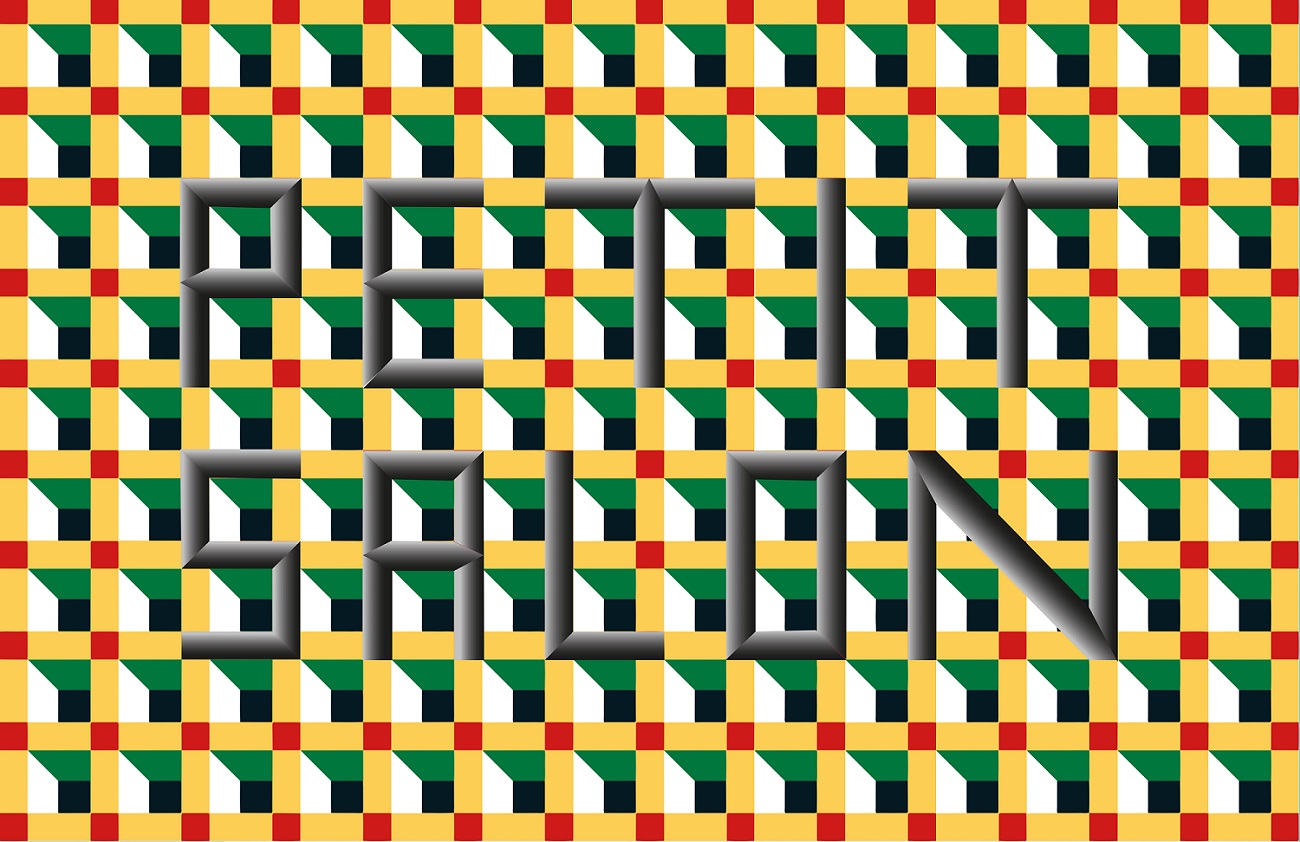 Petit Salon
a cura di Fabio Carnaghi
Paola Anziché, Lorenza Boisi, Mattia Bosco,
Arianna Carossa, Giovanni De Francesco, Cleo Fariselli,
Francesca Ferreri, Yari Miele, Concetta Modica,
Alberto Mugnaini, Cristiana Palandri, Silvia Vendramel,
Devis Venturelli, Lucia Veronesi

Opening mercoledì 22 marzo 2017, h 18.30
22 marzo – 2 aprile 2017
visite su appuntamento

MARS presenta "Petit Salon", una mostra collettiva a cura di Fabio Carnaghi. Le opere in mostra si riferiscono ad una attitudine specifica della pratica artistica contemporanea nell'indagare il mondo degli oggetti, nel rigenerare processi e manifatture, nel mutuare suggestioni dall'interior design.
Da un appartamento milanese progettato da Piero Portaluppi, arredi originali costruiscono il paesaggio di un interno, una connessione tra il mondo degli oggetti e l'interiorità di un ipotetico quanto eclettico abitante. Tra riletture di stilemi e l'inquieta parvenza di objects d'art, le opere di quattordici artisti emulano la posa di una collezione privata.
Il progetto vuole rimettere in discussione e rigenerare il concetto di ornamento, mettendo in evidenza il labile confine tra arti decorative ed arte contemporanea, oltre lo stereotipo che le considera antitetiche e incompatibili.
_______________________________________________________
_______________________________________________________

Petit Salon
curated by Fabio Carnaghi
Paola Anziché, Lorenza Boisi, Mattia Bosco,
Arianna Carossa, Giovanni De Francesco, Cleo Fariselli,
Francesca Ferreri, Yari Miele, Concetta Modica,
Alberto Mugnaini, Cristiana Palandri, Silvia Vendramel,
Devis Venturelli, Lucia Veronesi

Opening Wednesday 22 March 2017, 6.30 pm
22 March – 2 April 2017
by appointment

The group show exhibited at MARS is curated by Fabio Carnaghi and includes multidisciplinary artists. The works on display present various mimic stereotypes of interior design, object features, manufacturing processes and other aesthetic suggestions.
The exhibition is realized under the umbrella of questioning the idea of "ornamentation", a technique that is most commonly applied to a decorative object displayed in an interior.
Petit Salon is a reflection on the evanescent boundary between Decorative Arts and Contemporary Art, often considered opposed.
__


Arredi
- Tavolo (design Piero Portaluppi) per appartamento milanese, 1929 ca.
- Ètagère portavaso (design Piero Portaluppi), Cucina e camera da pranzo rustica per Seconda Mostra Internazionale delle Arti Decorative, Monza, 1925.
- Piedistallo (design Tomaso Buzzi), manifattura lombarda, 1920 ca.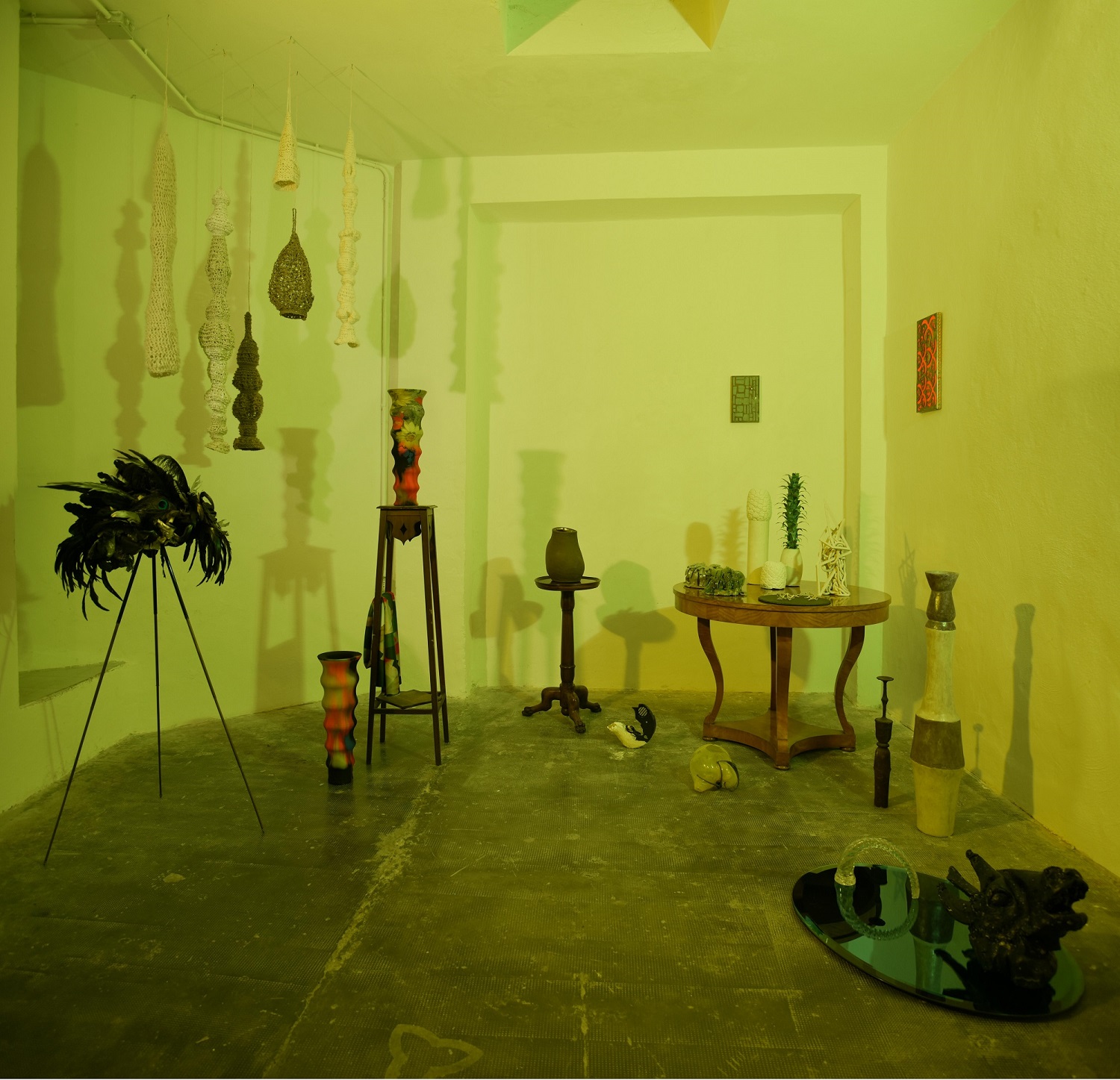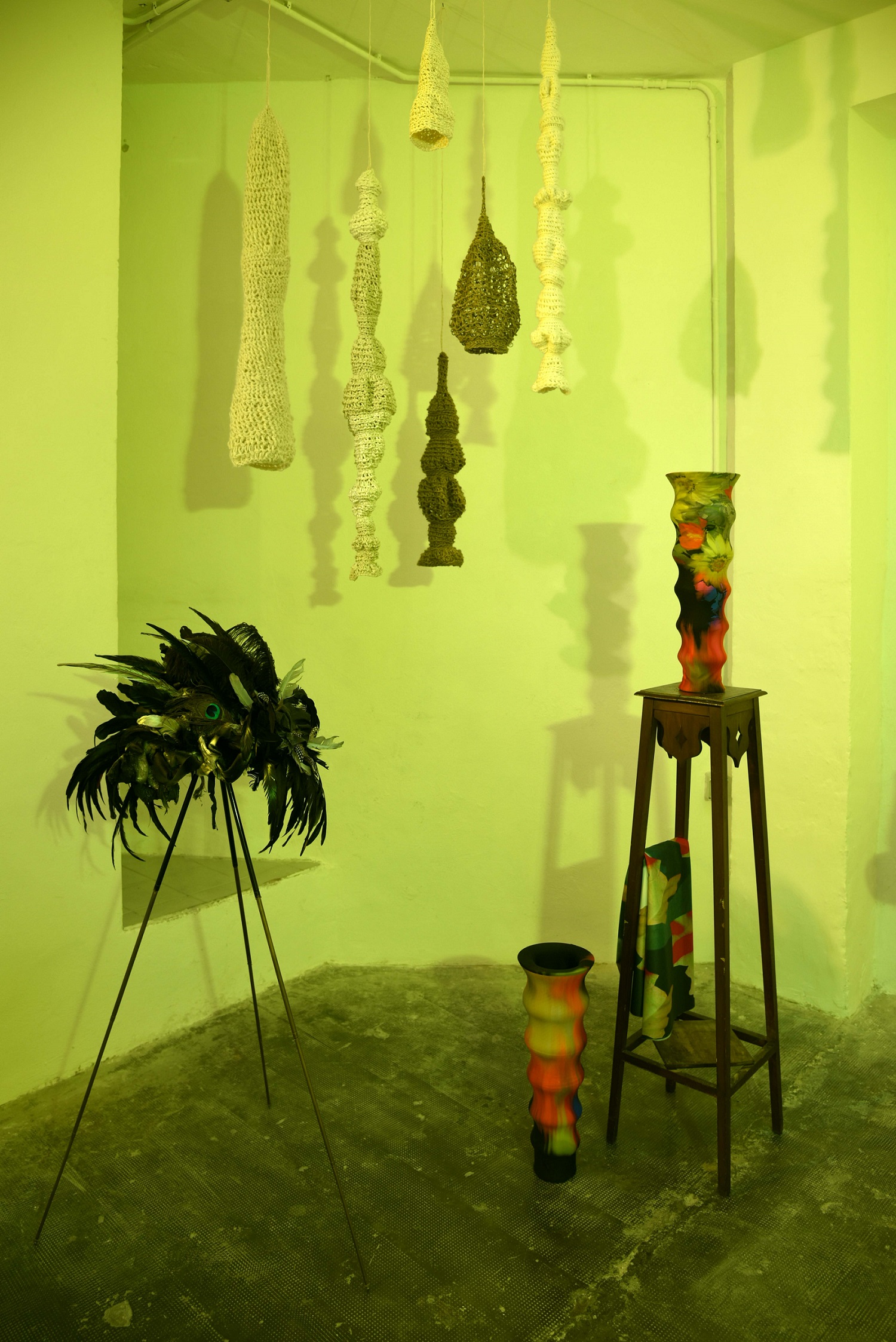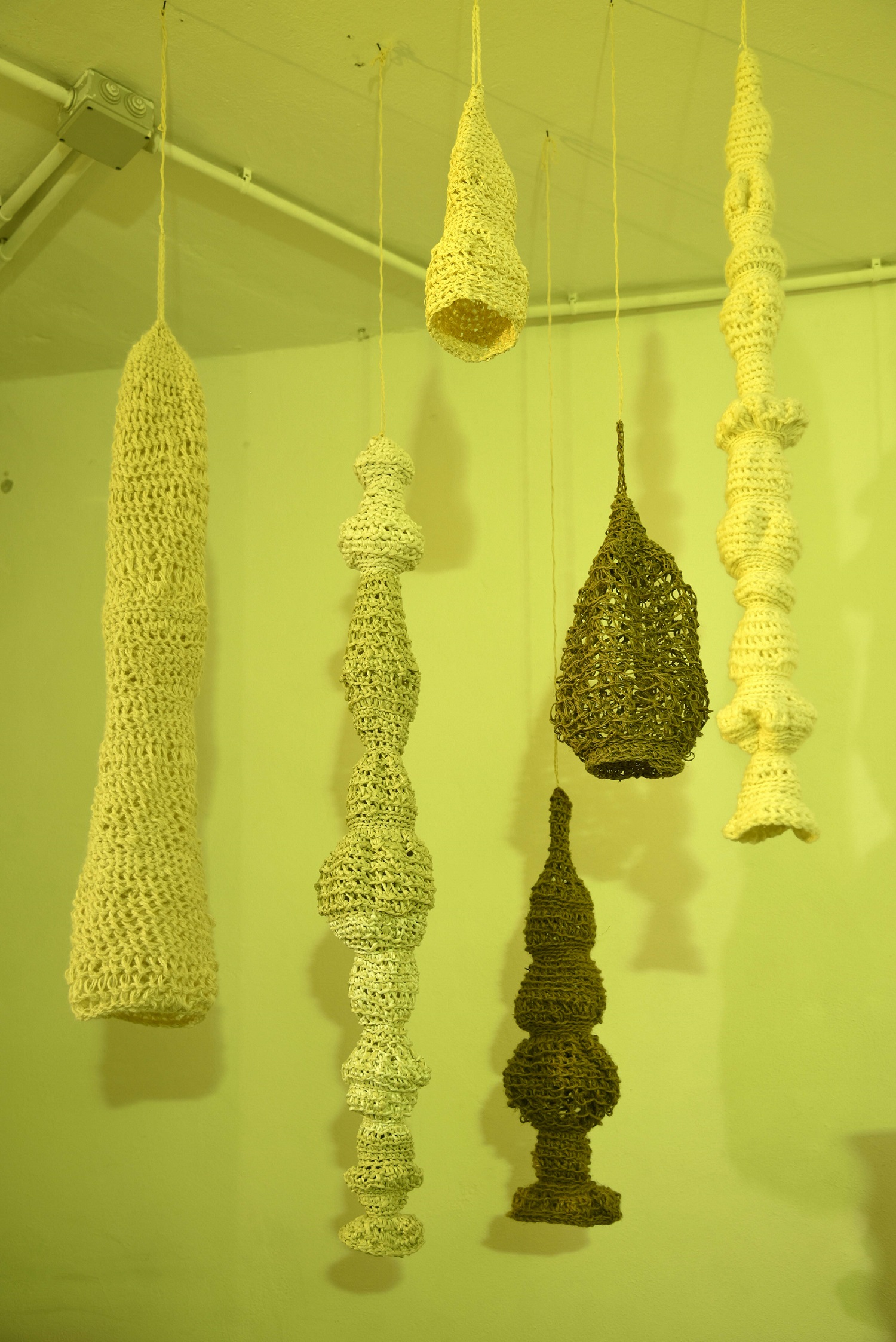 Paola Anziché, Fibre Naturali, 2017
juta, carta, alpaca, lana, corda naturale, canapa, varie misure.
Courtesy l'artista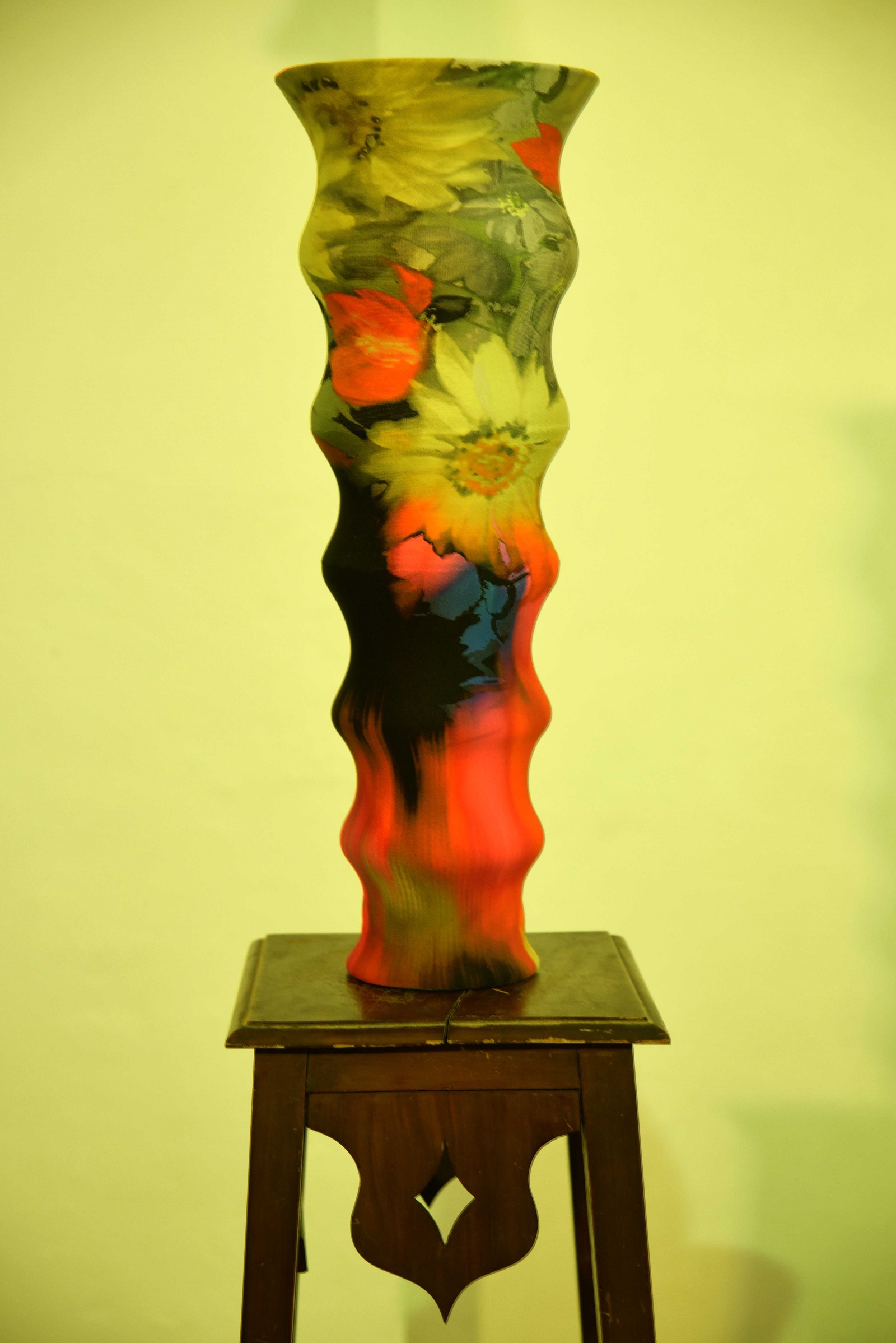 Devis Venturelli, Twins, 2017
stampa su Elastam, vetro.
Courtesy l'artista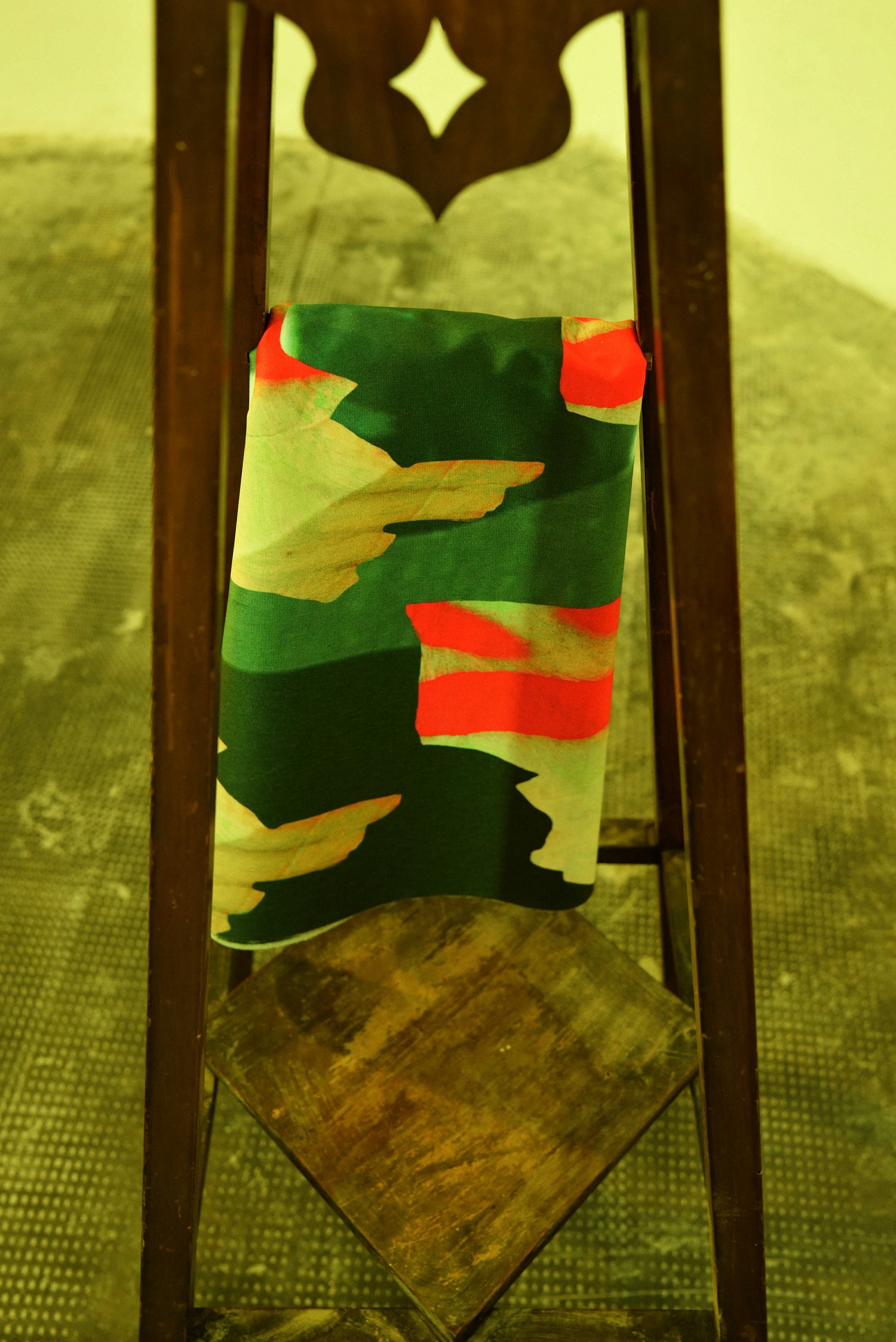 Lucia Veronesi, Bandiera senza paesaggio, 2017
stampa su poliestere, 150 x 100 cm.
Courtesy l'artista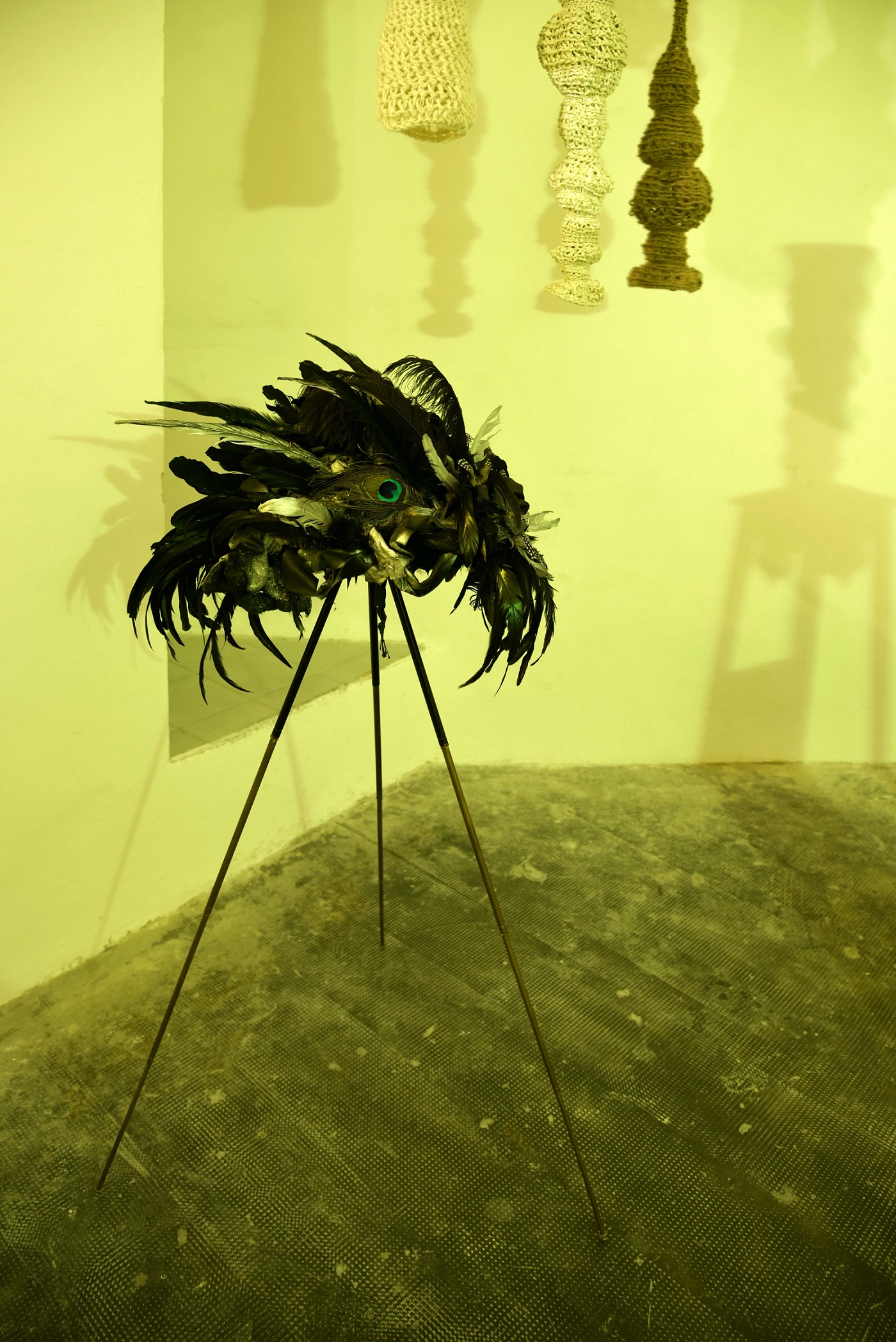 Cristiana Palandri, Die Vögel, 2015
piume, tessuto, pelle, cera, 50 x 60 x 40 cm.
Courtesy l'artista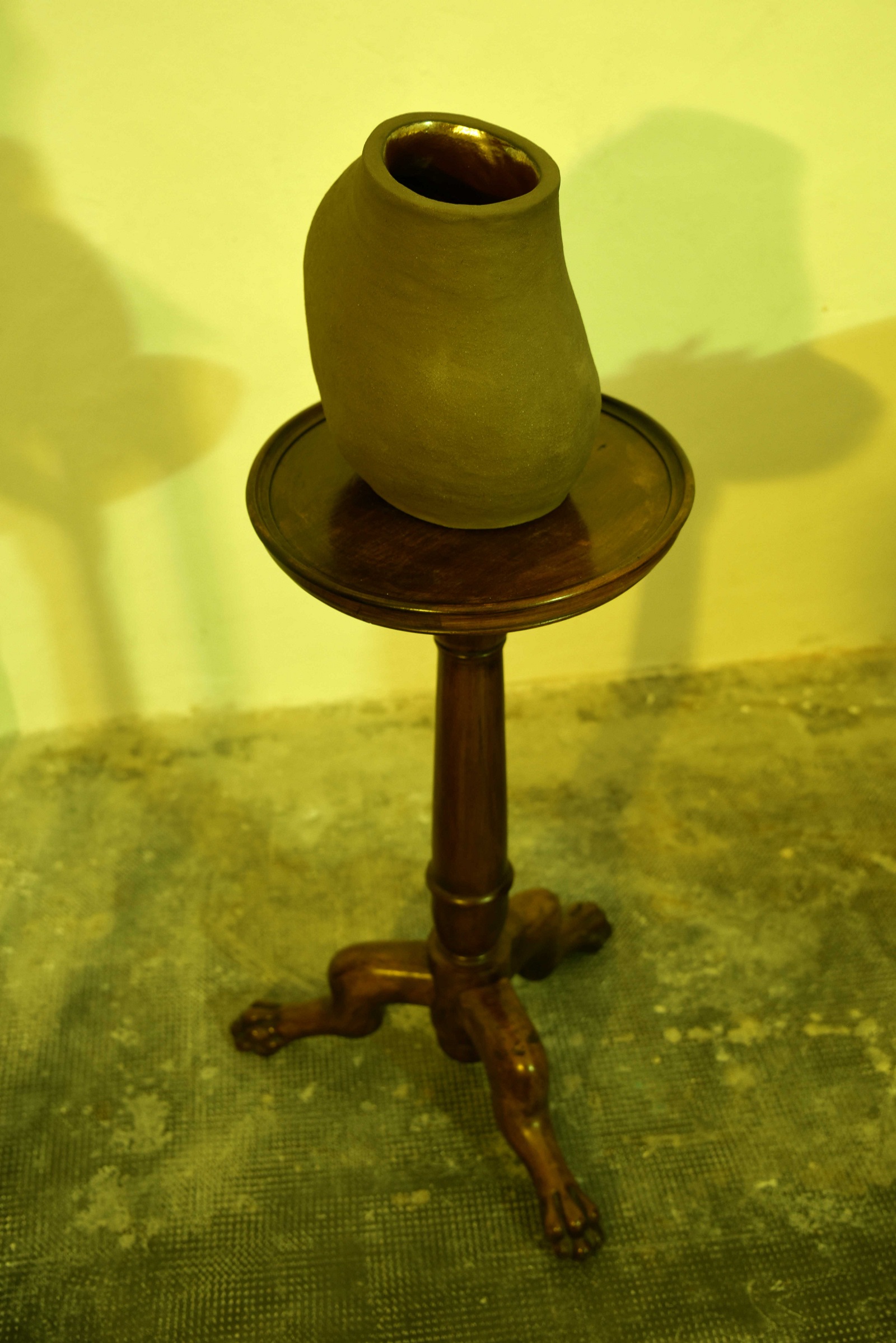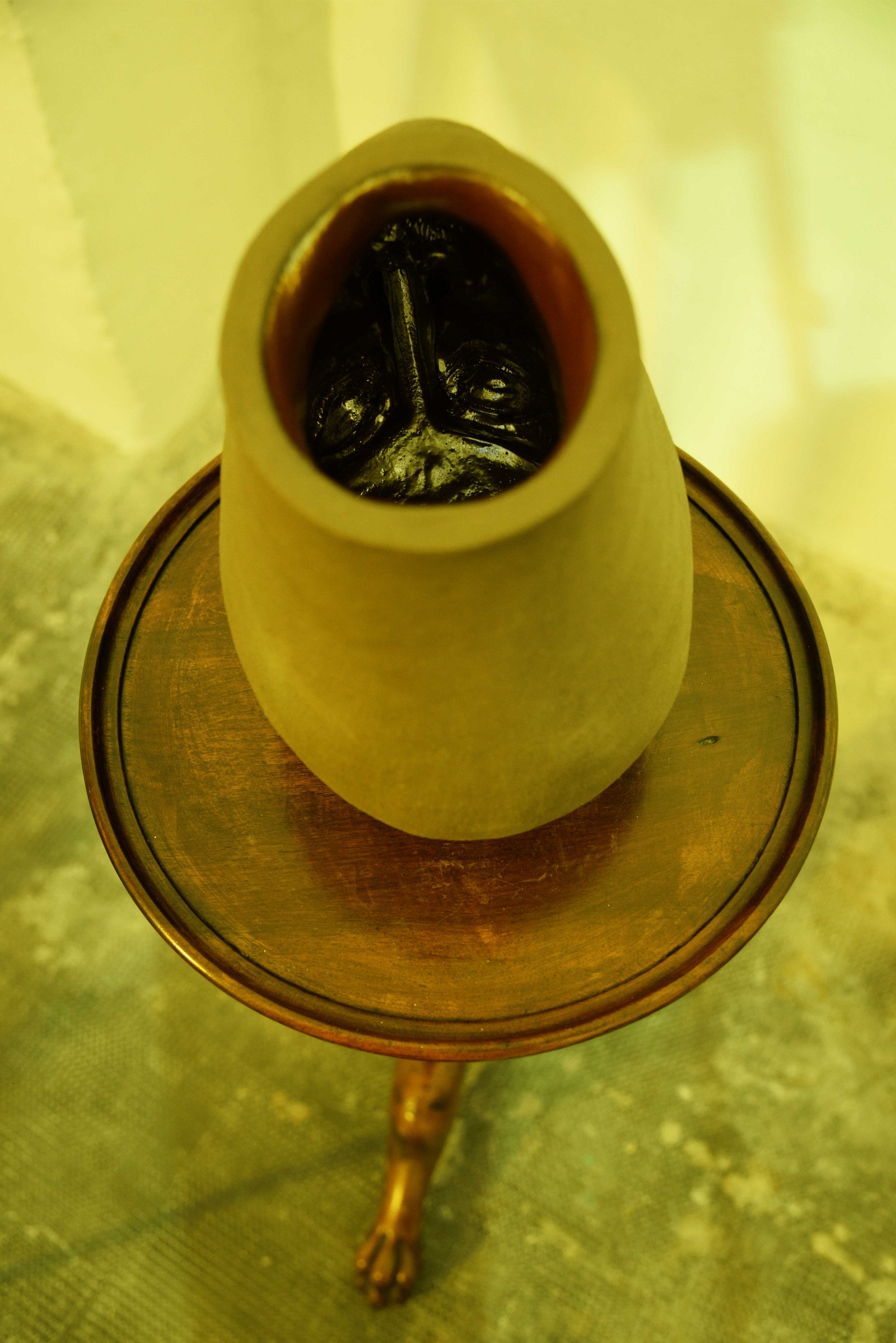 Cleo Fariselli, Ahu one, 2016
semi-grés ceramics, bronze glaze, 20 x 26 x 28 cm.
Courtesy l'artista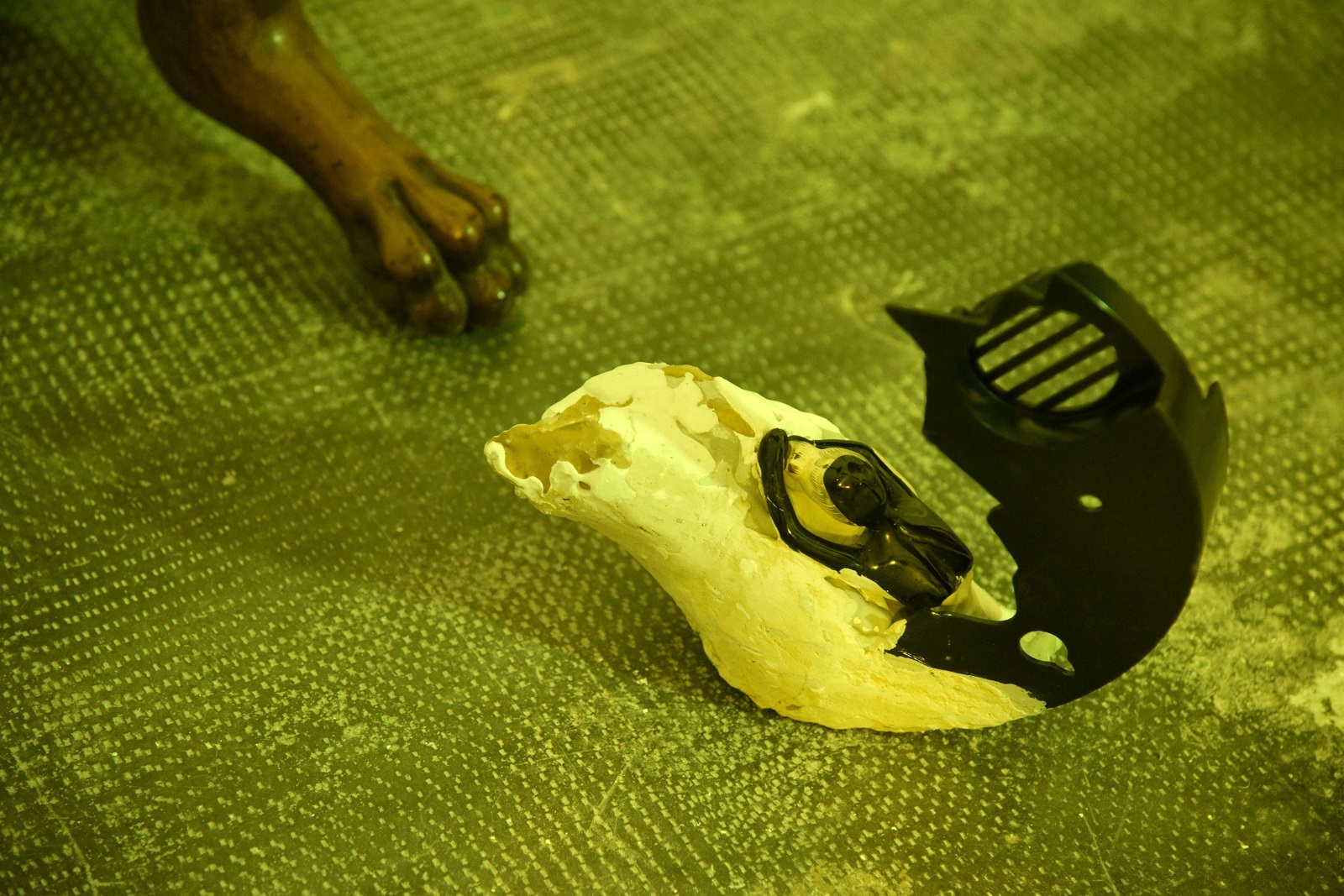 Francesca Ferreri, Eterocronia, 2017
oggetti, ceramica, resina consolidante, pigmenti.
Courtesy L'artista e Galleria Alberto Peola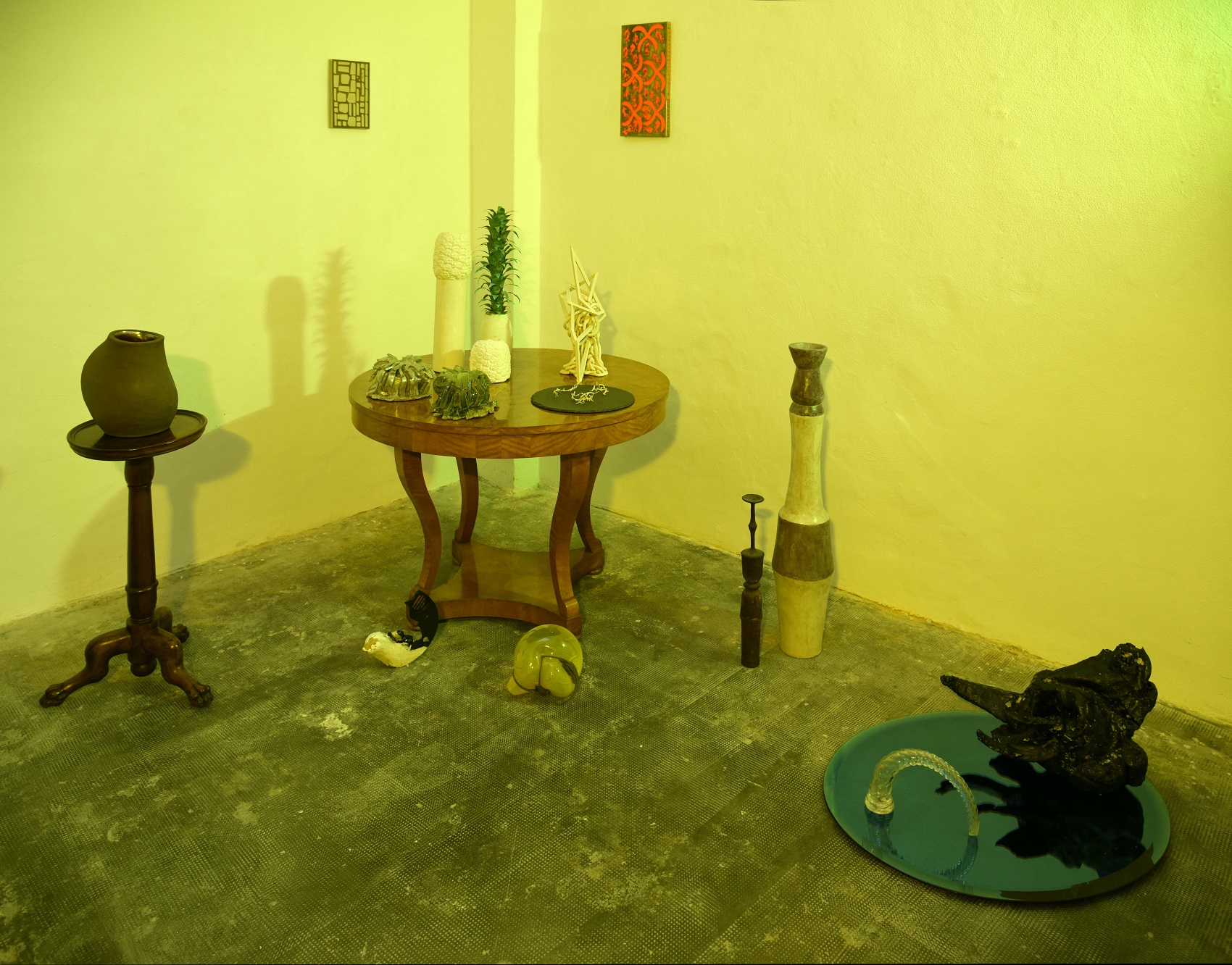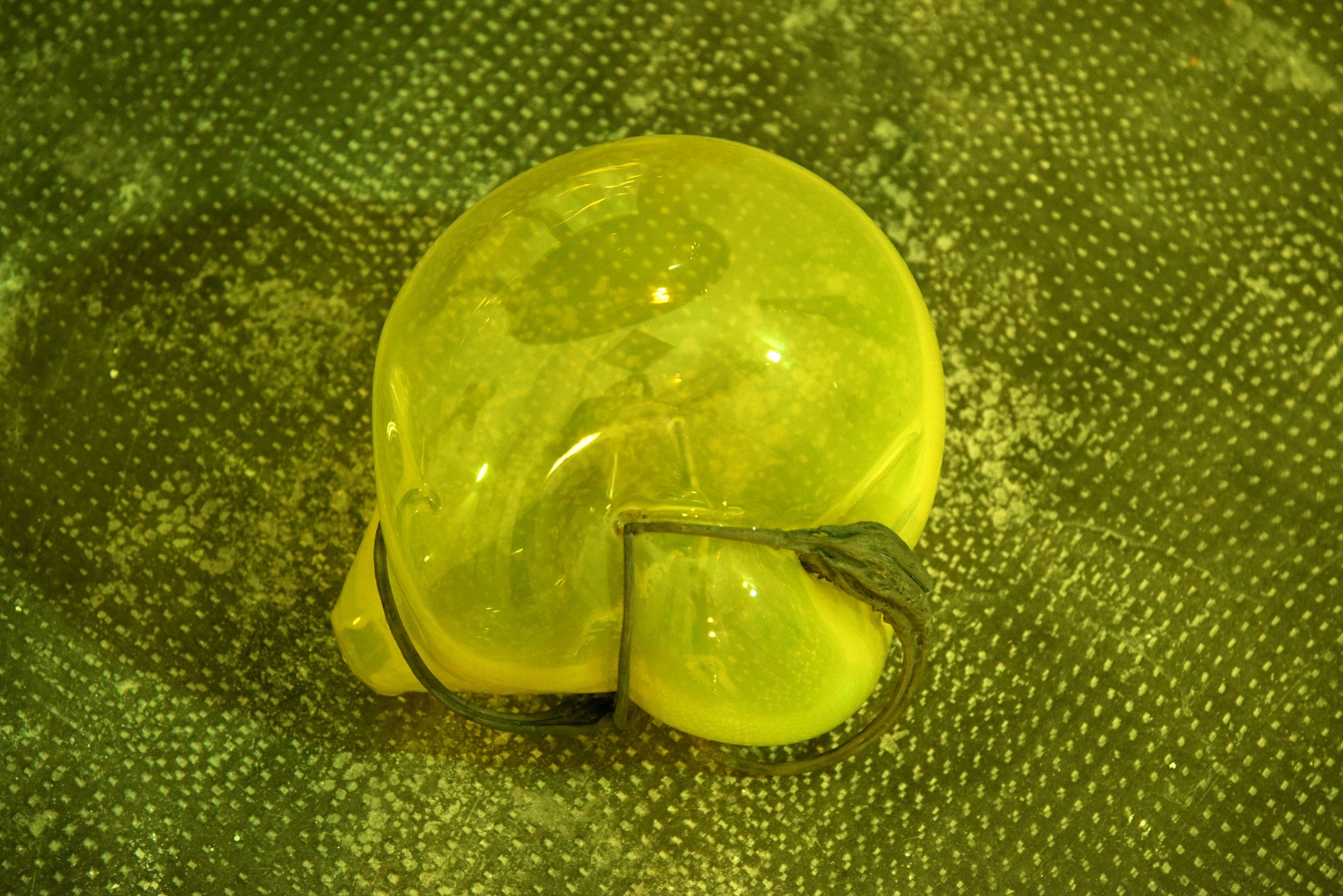 Silvia Vendramel, Soffio #12, 2014
vetro soffiato e bronzo, 22 x 20 x 16 cm.
Courtesy Villa Contemporanea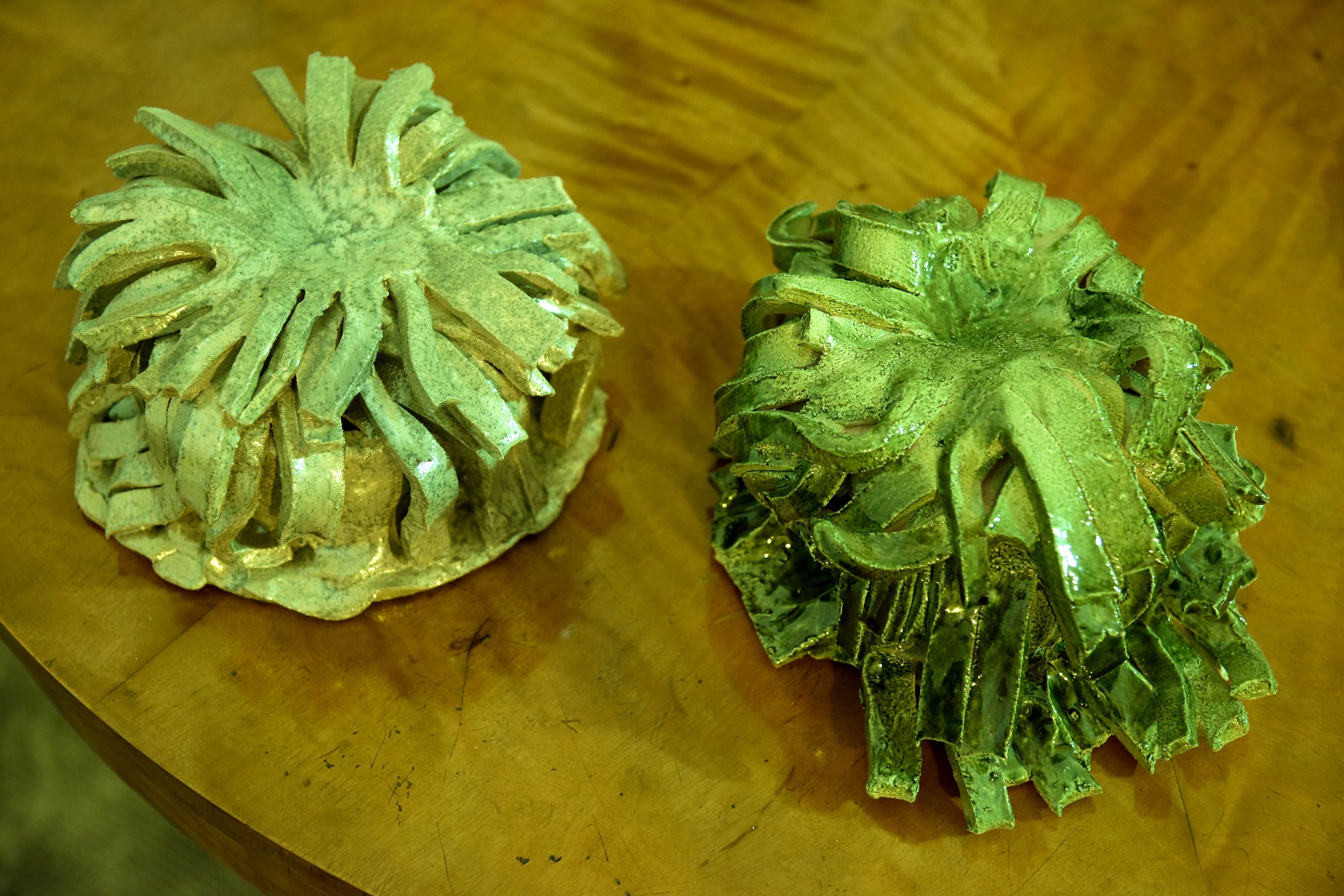 Lorenza Boisi, Pom Poms, 2013 – 2016
ceramica. Courtesy l'artista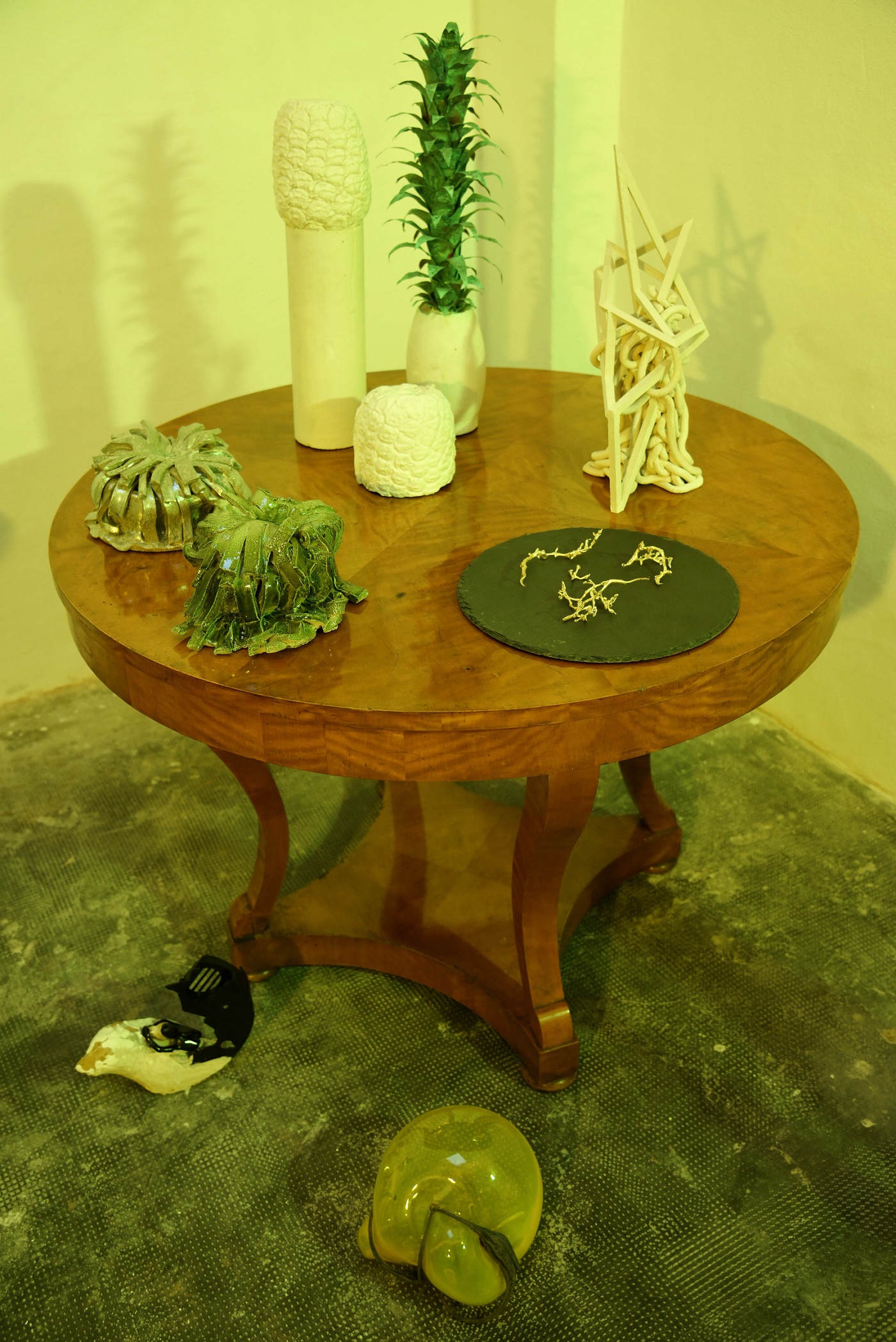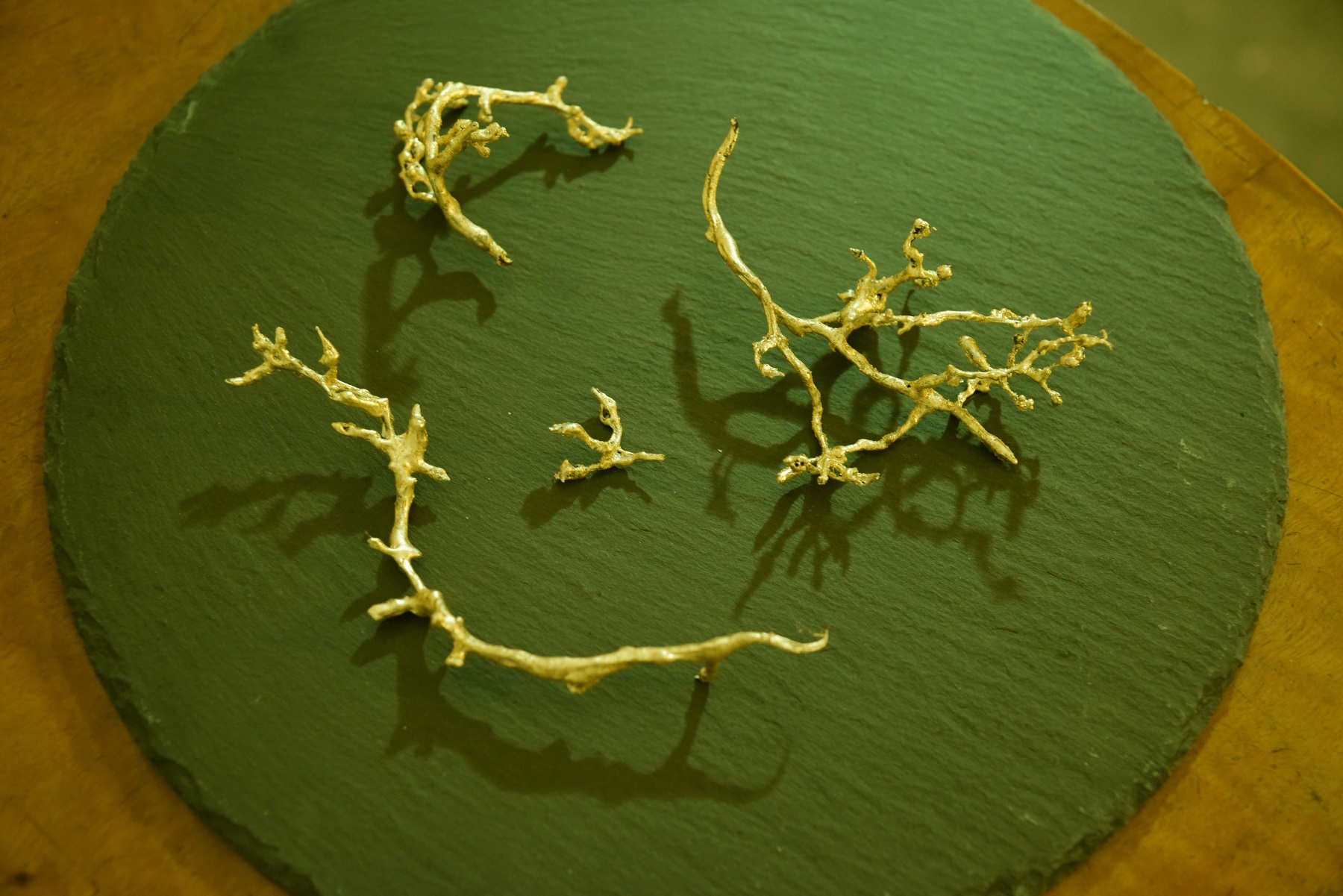 Concetta Modica, Quel che resta, 2017
raspi d'uva, oro zecchino.
Courtesy l'artista e Galleria Francesco Pantaleone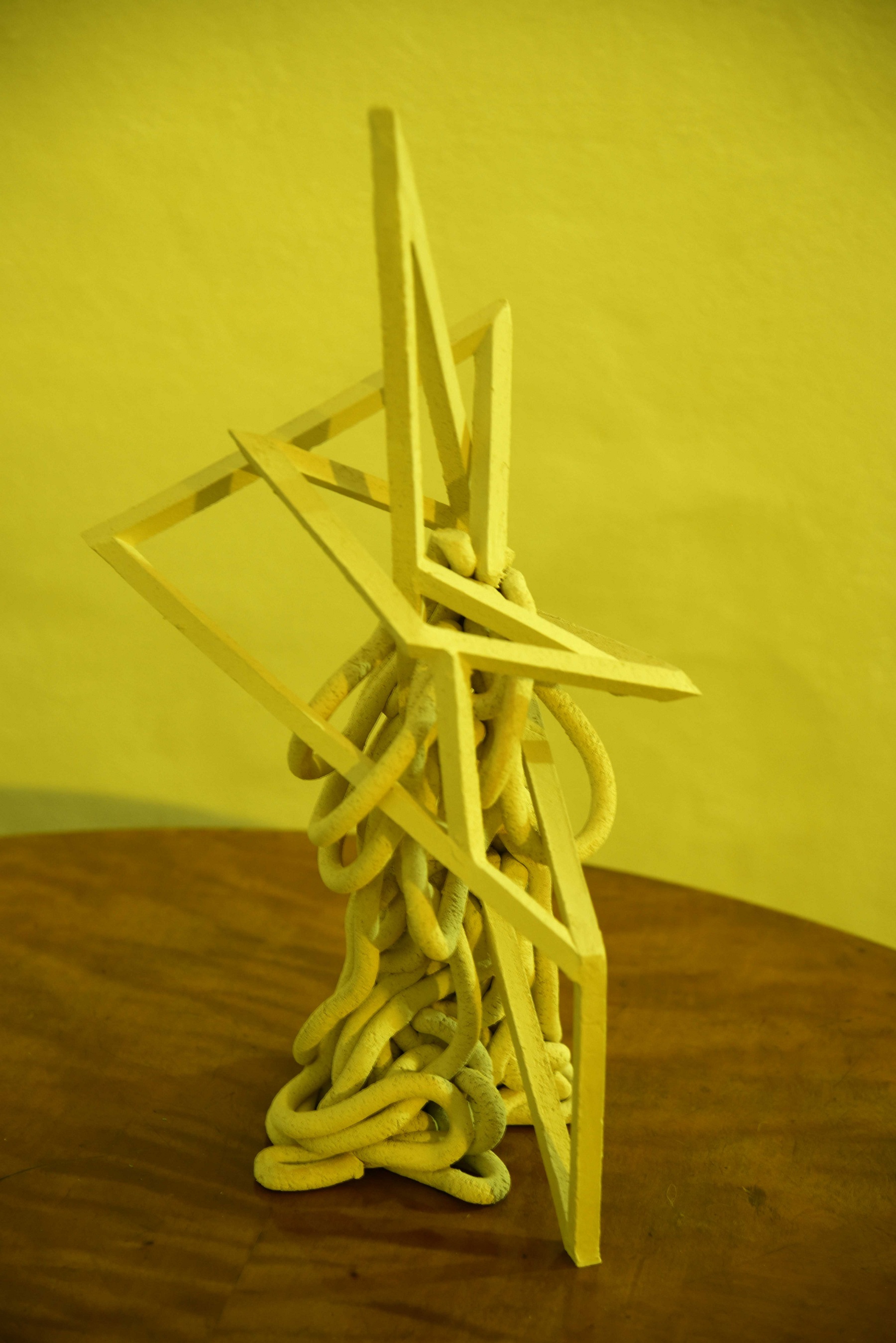 Mattia Bosco, Untitled, 2012
terrcacotta bianca, 24 x 19 x 45,5 cm.
Courtesy l'artista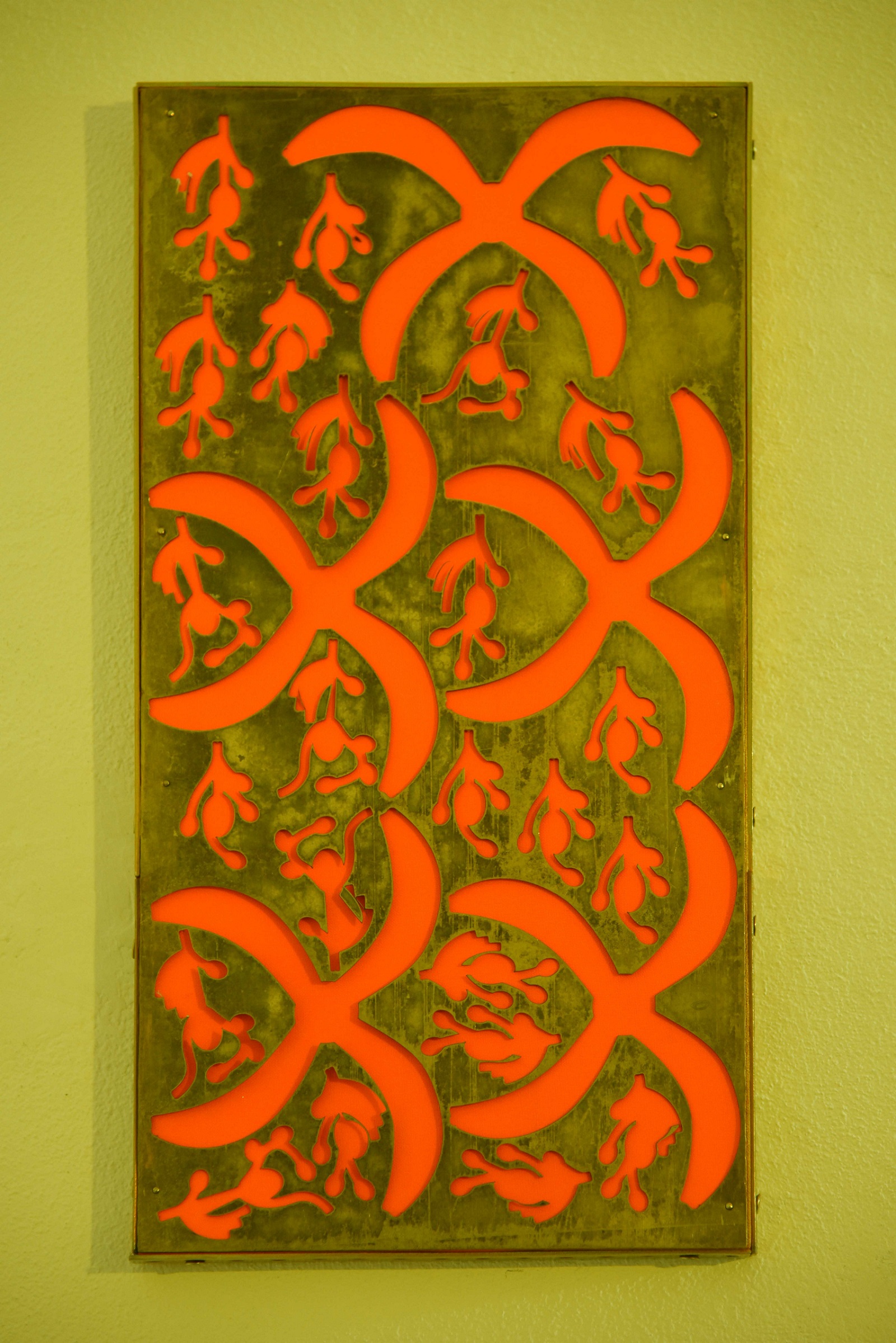 Yari Miele, Senza Titolo, 2017
stoffe luminescenti e metallo, 25 x 45 cm.
Courtesy l'artista


Giovanni De Francesco, trioNphe #4 (porzione), 2012
gesso alabastro e ceramico, rame.
Courtesy l'artista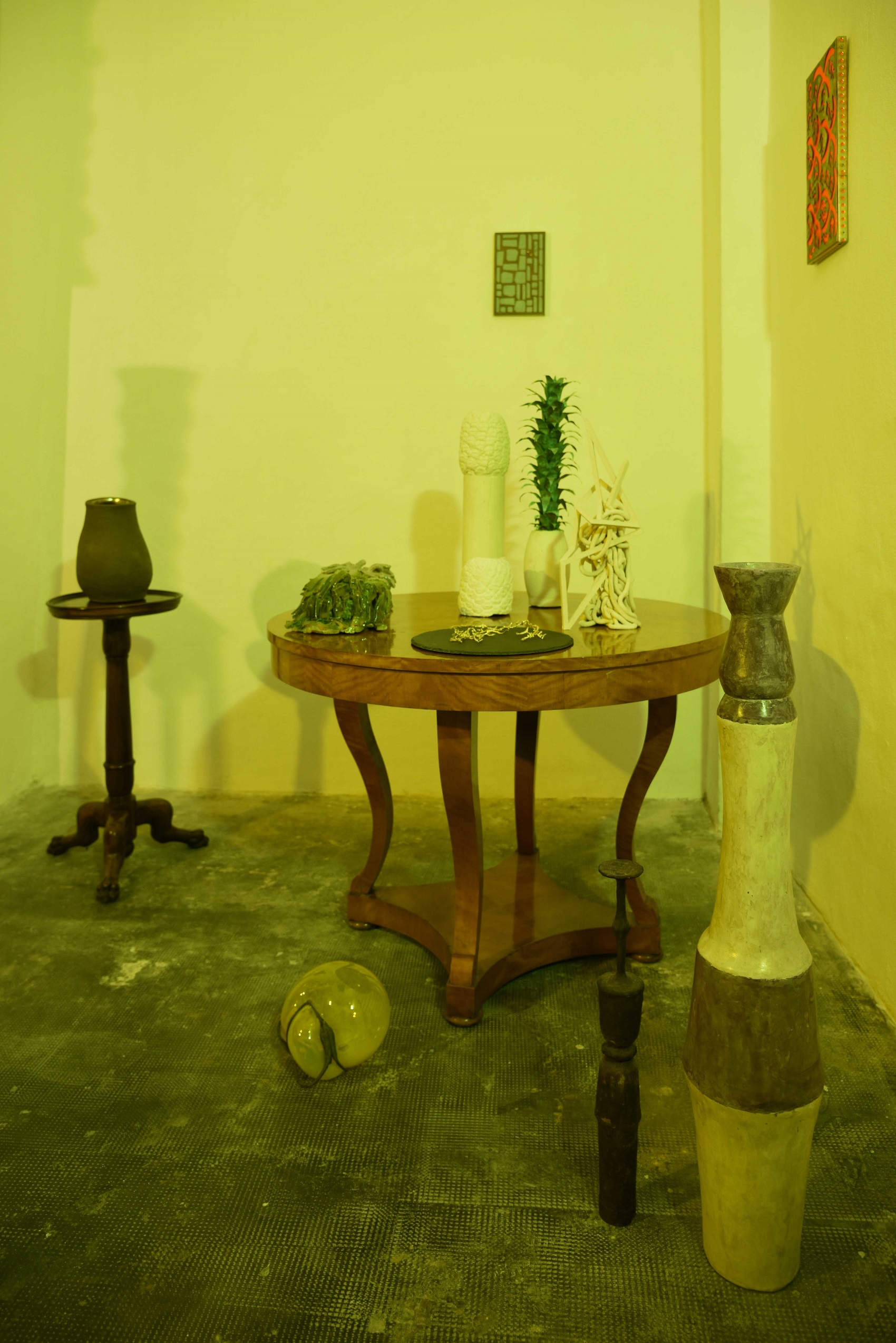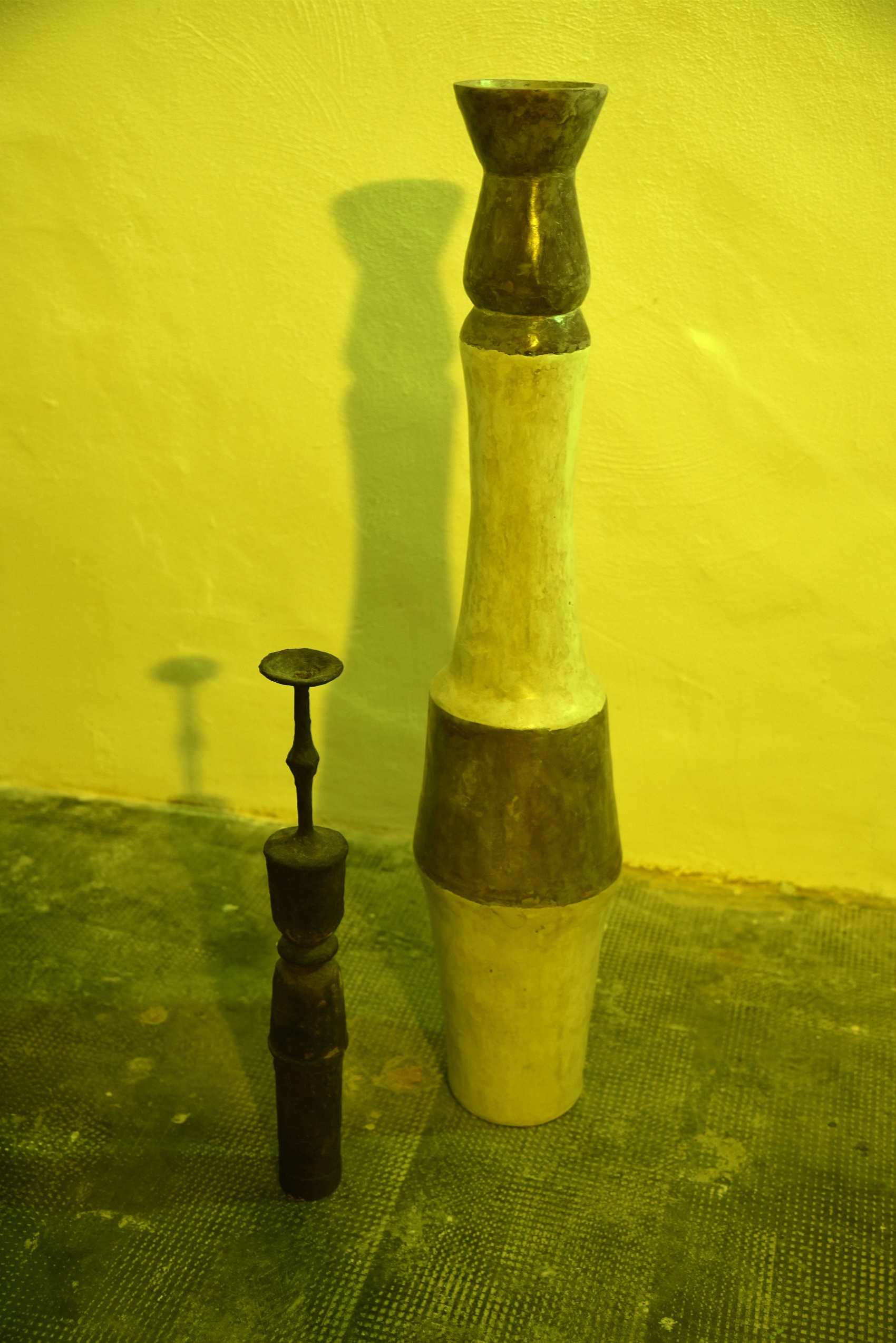 Alberto Mugnaini, Longino e senza titolo, 2006-2007
plastica, garza, resine, pigmenti.
Courtesy l'artista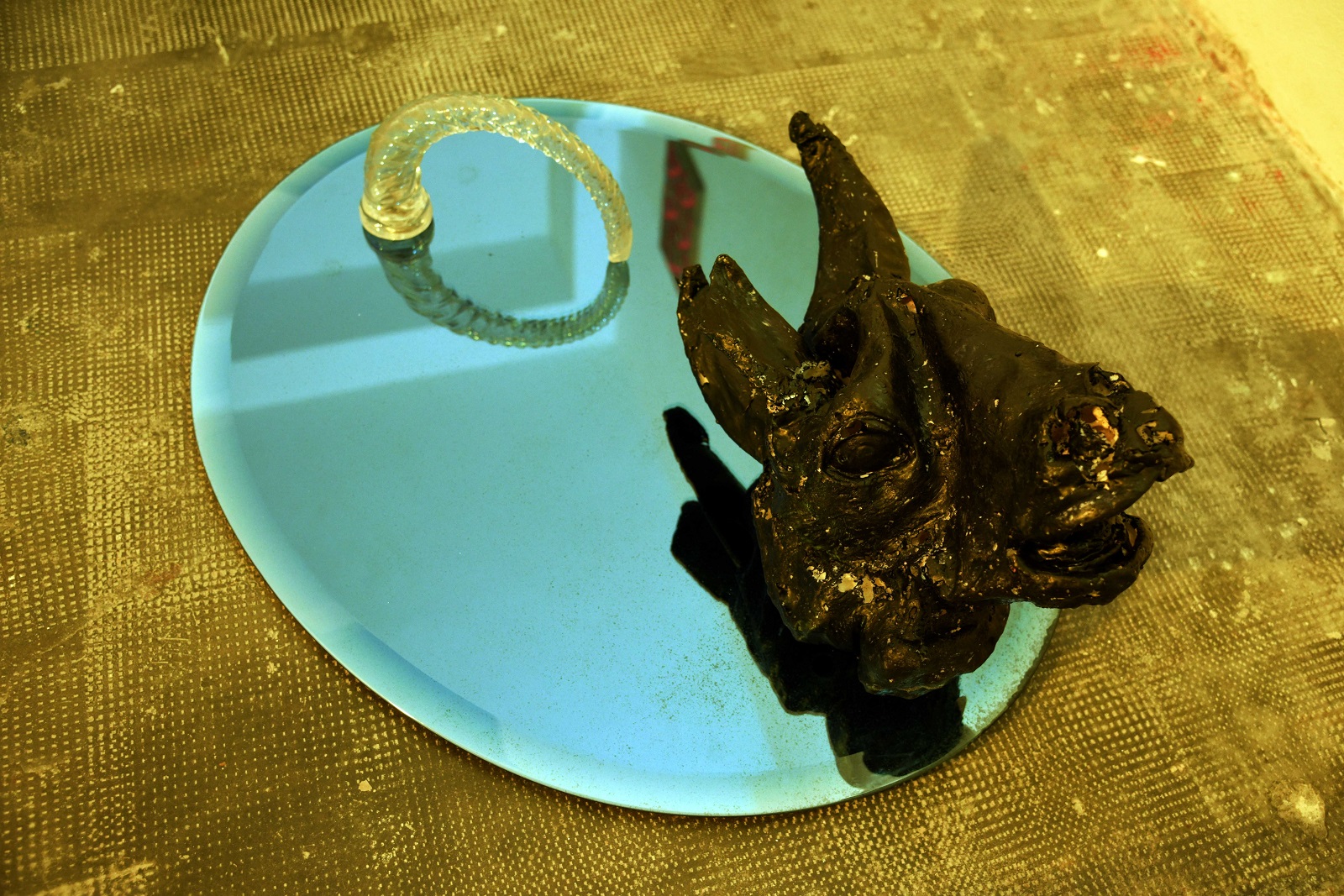 Arianna Carossa, l'oracolo, 2017
cera, vetro, schiuma poliuretanica, 60 x 20 x 20 cm.
Courtesy l'artista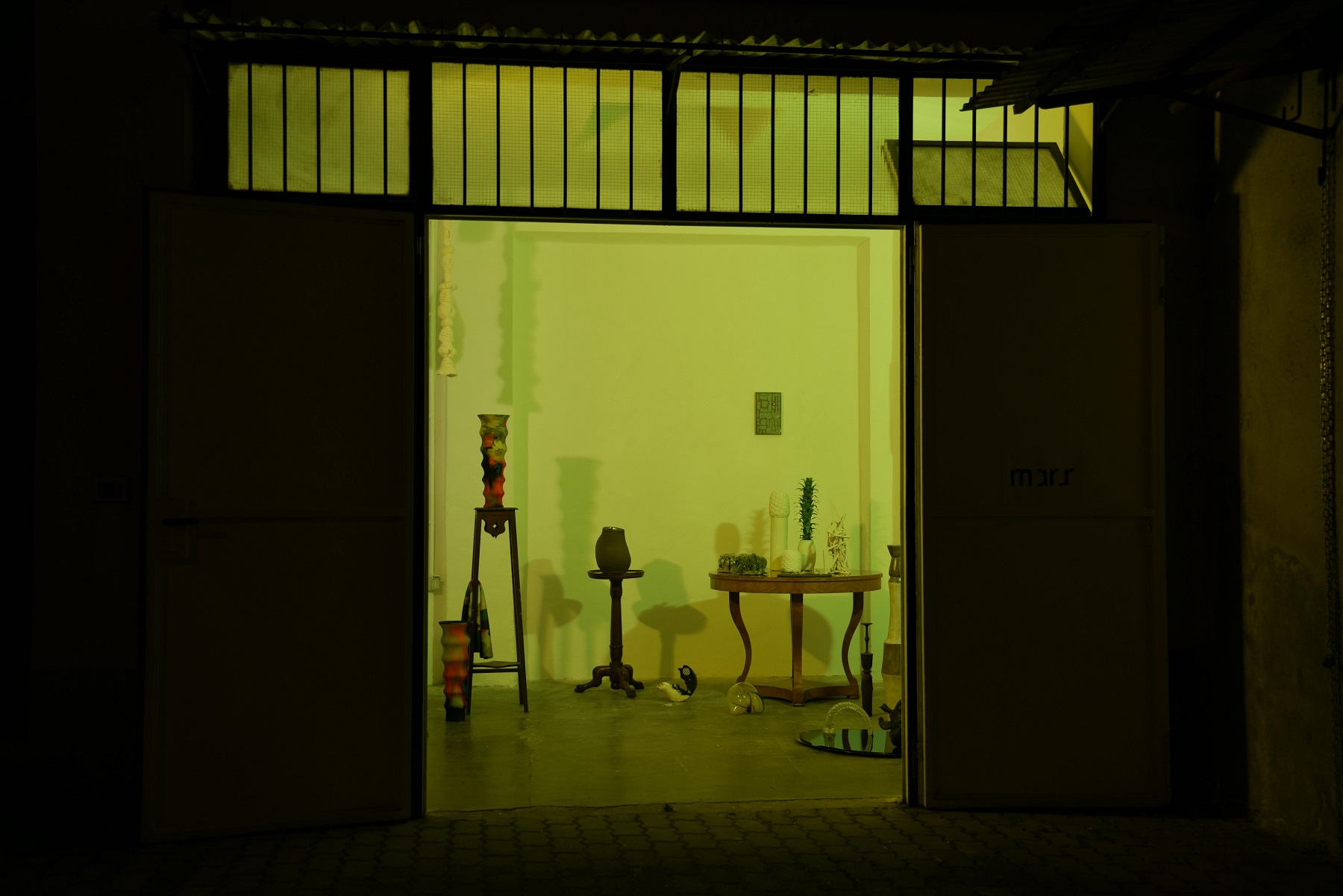 Photo by Devis Venturelli
__________________________________

- Petis Salon segnalato su My Art Guide Milan 2017 (download pdf)