Please scroll down for English version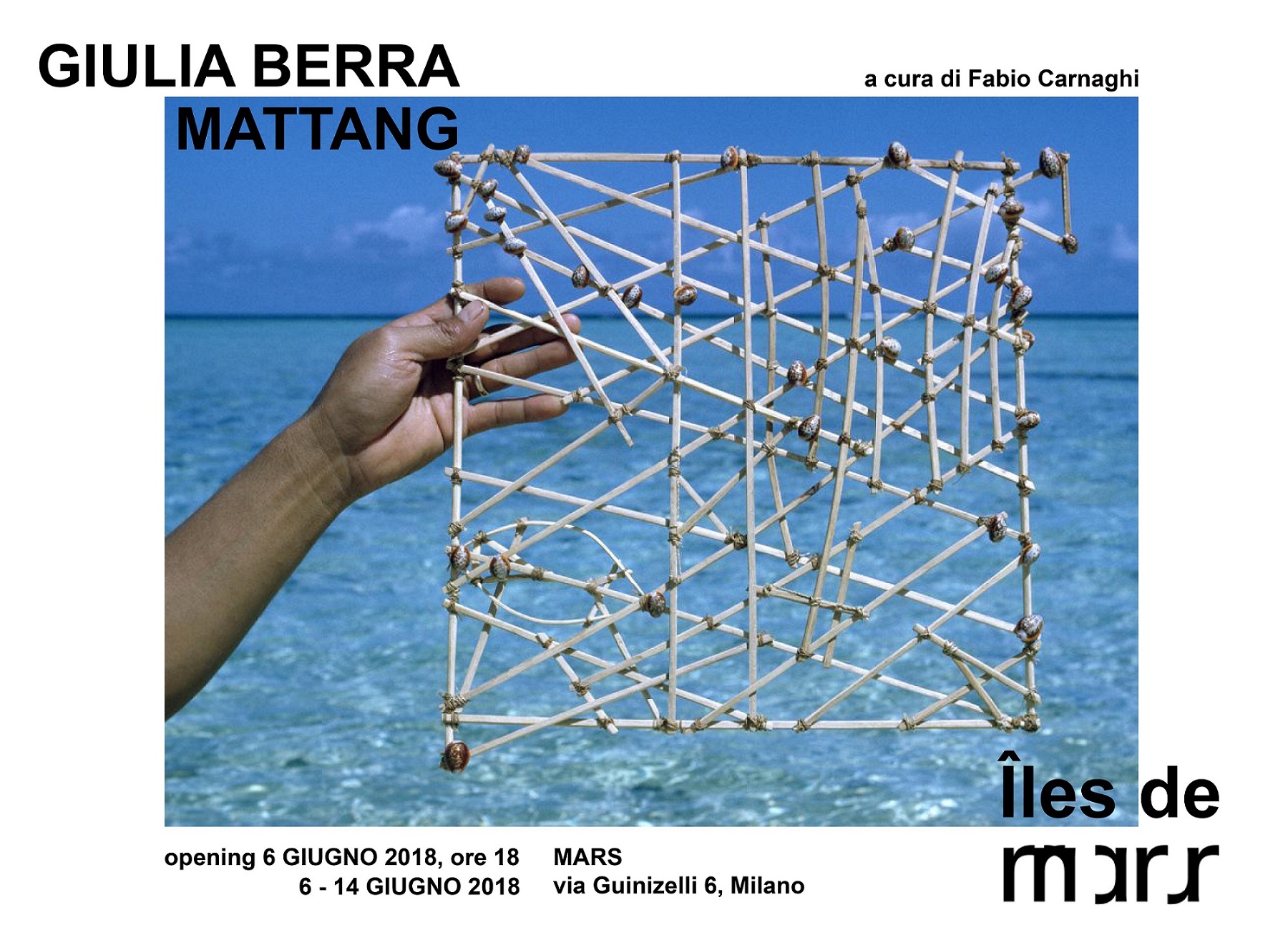 Giulia Berra
Mattang
a cura di Fabio Carnaghi

Opening mercoledì 6 giugno 2018, ore 18

6-14 giugno 2018
su appuntamento


Mars presenta "Mattang", mostra personale di Giulia Berra, a cura di Fabio Carnaghi.

"Mattang" è il primo appuntamento di una rassegna che abiterà il multiforme spazio di Mars. îles de Mars è gioco di parole, metafora da esploratori, ambiguo toponimo di una geografia reinventata dall'esperienza artistica. Îles de Mars è dunque una terra vagheggiata ma mai completamente esplorata.

La ricerca di Giulia Berra è indirizzata verso una prassi che parte dall'interesse scientifico per la natura e i suoi risvolti antropologici.

La materia naturale si trasforma in materiale per sculture o installazioni che spesso hanno un carattere localizzato ed effimero proprio dell'habitat di rinvenimento degli elementi caratterizzanti del progetto site-specific. L'uso di materiali naturali, recuperati in sopralluoghi organizzati o accidentali, spazia da fibre e forme vegetali - quali galle o spine - a spoglie del mondo animale - quali piume di uccelli autoctoni o esotici, conchiglie, pelli di muta di rettili o exuviae di insetti - fino a reperti minerali.

Il luogo eletto per il progetto a Mars è la Micronesia. I riferimenti sono gli affascinanti miti del Kon-tiki la cui suggestione infantile durante un viaggio in Norvegia ha agito nell'immaginario legato alla navigazione, topos nella ricerca di Berra. Il Mattang è dunque l'incipit di una narrazione odeporica, vero e proprio archetipo di una carta nautica tipico delle Isole Marshall. Realizzato con costole di palma, radici di pandano, fibre di cocco, il Mattang è un grafico a bastoncelli incrociati a traliccio che indicavano correnti marine e venti, mentre conchiglie e frammenti di corallo ubicavano le isole. Berra realizza esoscheletri in bambù, intrecci flottanti, sculture naviganti.


Giulia Berra (Cremona, 1985). Vive e lavora a Cremona. Espone in mostre collettive e personali presso musei e istituzioni, sviluppando progetti in stretto dialogo con lo spazio. Fra le sedi ricordiamo Castello Visconteo, Legnano; Terme di Como Romana, Como; Museu Municipal Amadeo de Souza-Cardoso, Amarante (Portogallo), Museo Gipsoteca Antonio Canova, Possagno.


- Îles de Mars. Geografie d'invenzione, testo di Fabio Carnaghi e Giulia Berra (pdf)

___________________________


Giulia Berra
Mattang
curated by Fabio Carnaghi

Opening Wednesday June 6, 2018 6pm

June 6-14, 2018
by appointment


Mars presents Giulia Berra's solo exhibition "Mattang", curated by Fabio Carnaghi
"Mattang" is the first appointment of a further exposition program hosted in the multiform spaces of Mars. Iles de Mars is a pun, a metaphor for explorers, an ambiguous toponym about a geography reinvented by the artistic experience. Iles de Mars is therefore a dreamed - but never completely explored - land.

Giulia Berra's research is directed towards a practice that moves from the scientific interest for Nature and its anthropological implications.

Natural matter is transformed into materials for sculpture and installations, which often have a localized and ephemeral connotation, typical of the habitat of the finding of the site-specific project characterizing elements. The use of natural materials, collected during organized or accidental inspections, ranges from vegetal fibers and forms, such as galls or thorns, to animals remains, such as feathers of exotic or autochthonous birds, shells, insect exuviae or reptile molting skin, up to mineral findings.

Micronesia is the land chosen for the project at Mars. The references are the fascinating myths connected to the Kon-tiki adventure, whose childhood suggestion during a travel in Norway has acted in the imaginary related to navigation, a real topos in Berra's research. The Mattang is therefore the incipit for an odeporic narration, a true archetype of a nautical map typical of the Marshall Islands. Made with palm ribs, coconut fibers, pandanus roots, the Mattang is a chart with crossed sticks indicating sea currents and winds, while shells and coral fragments located the islands. Berra creates bamboo exoskeletons, floating interweaving, navigating sculptures.


Giulia Berra born in Cremona. She lives and works in Cremona. She exposes in group and solo exhibitions in museums and institutions, developing projects deeply connected with the space. Among the exhibition venues we mention: Castello Visconteo, Legnano; Terme di Como Romana, Como; Museu Municipal Amadeo de Souza-Cardoso, Amarante (Portugal), Museo Gipsoteca Antonio Canova, Possagno.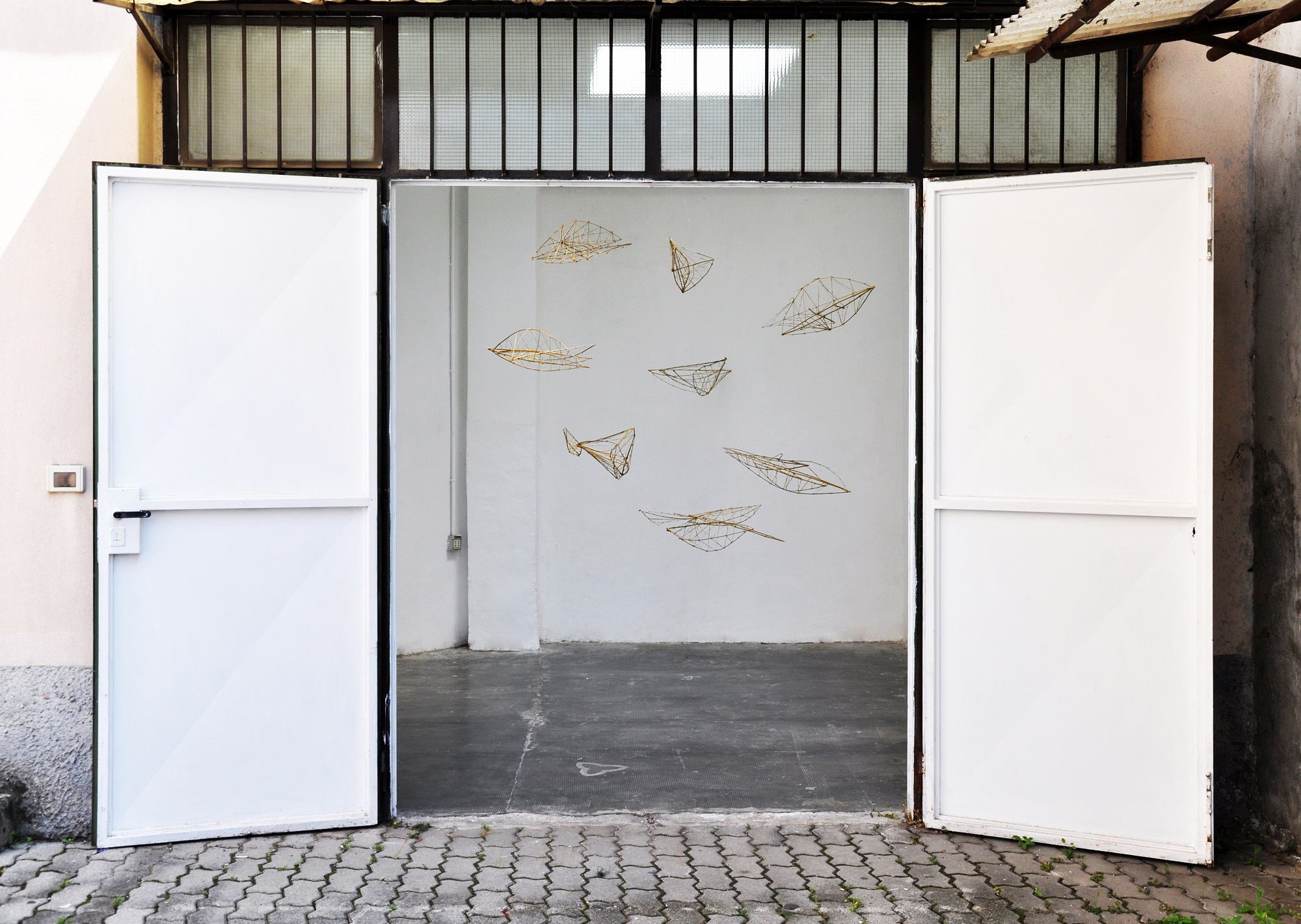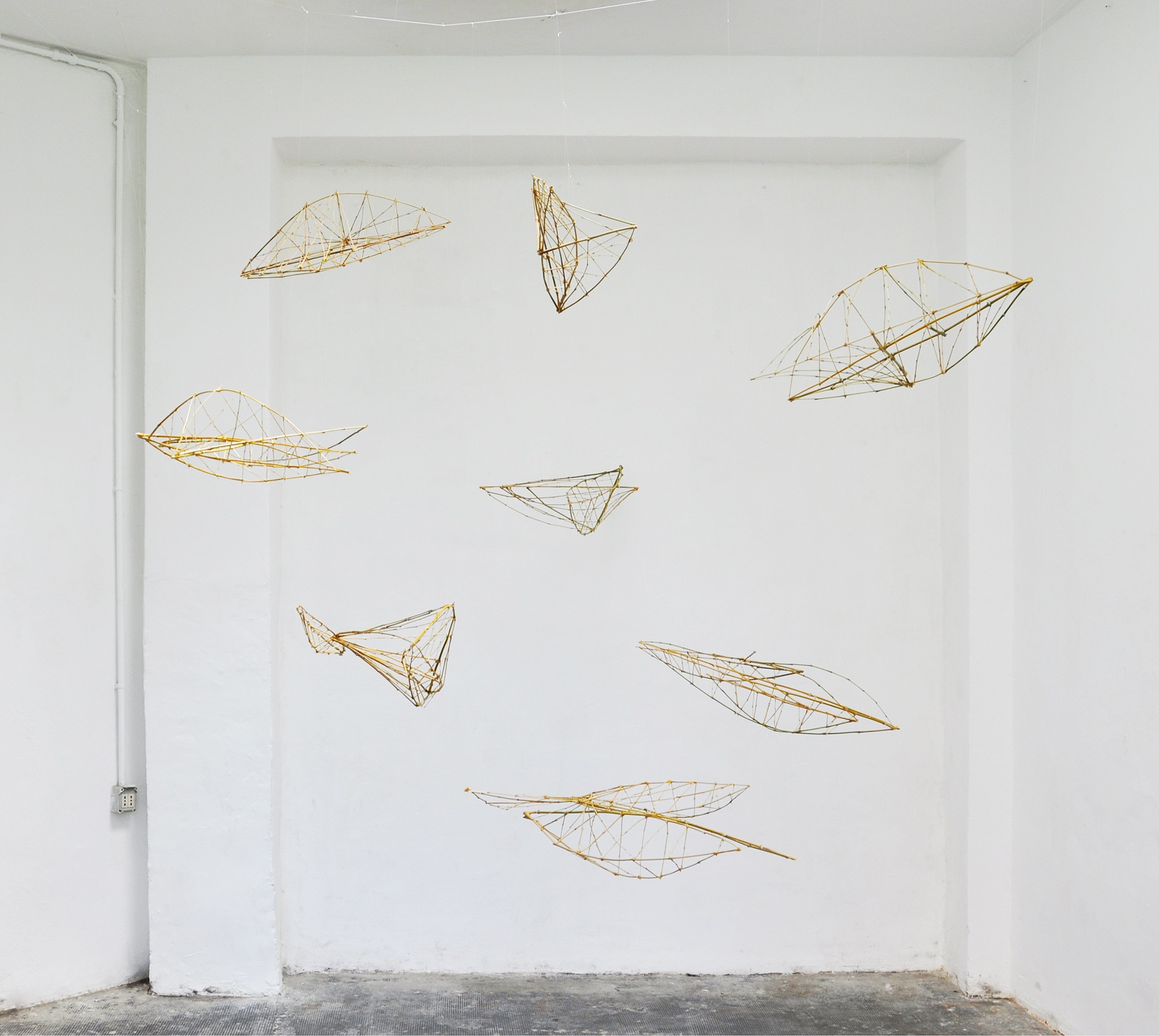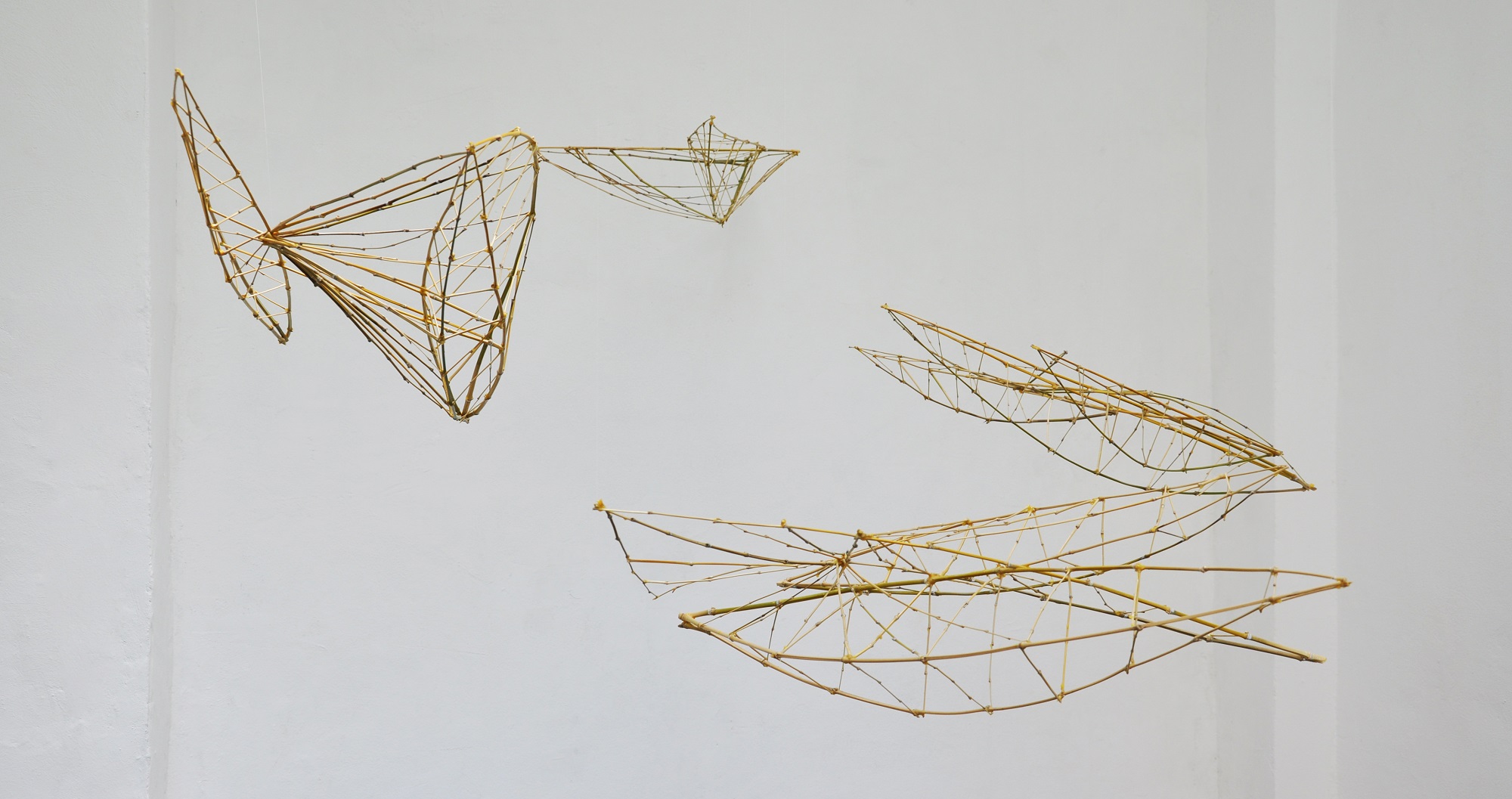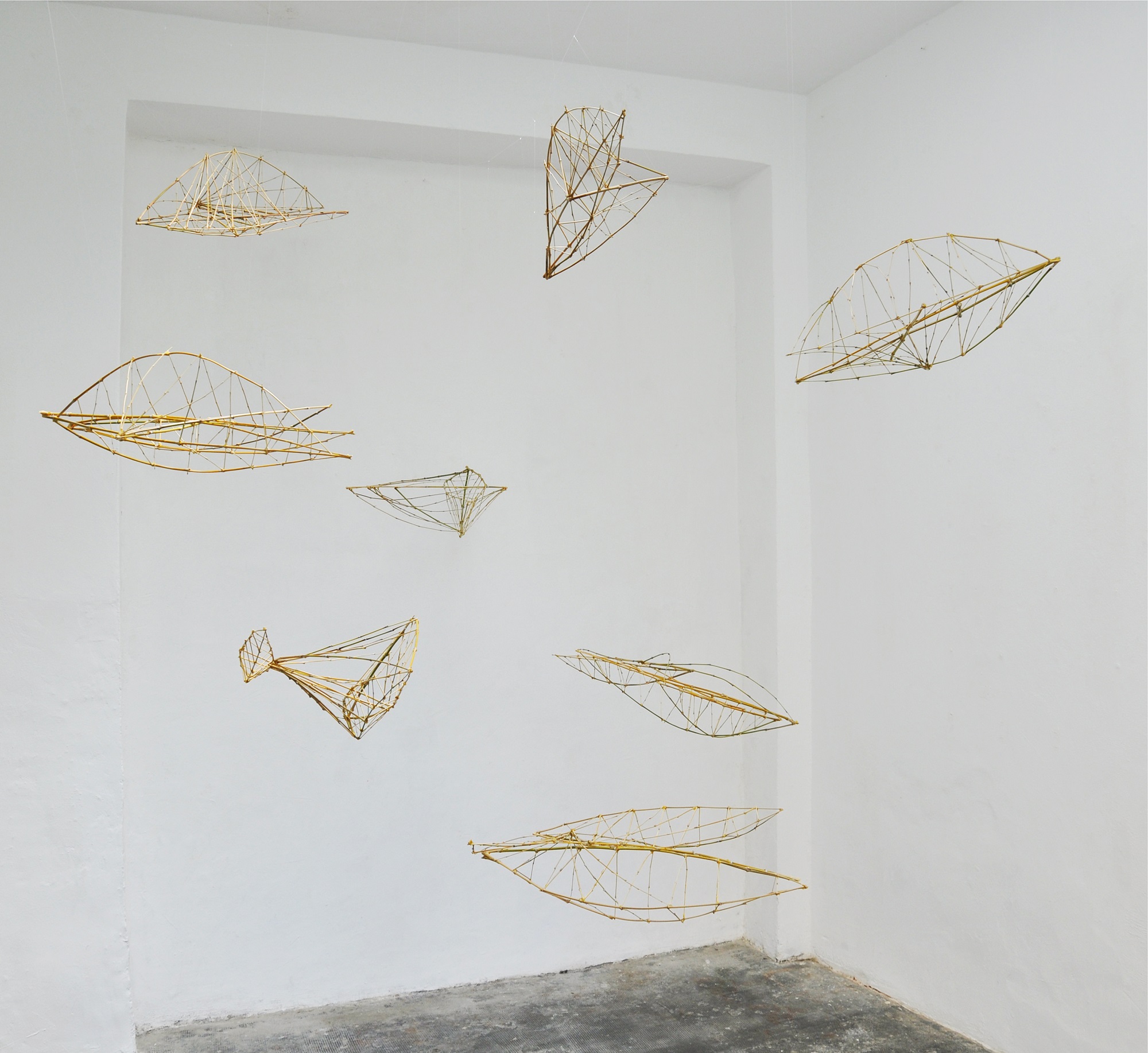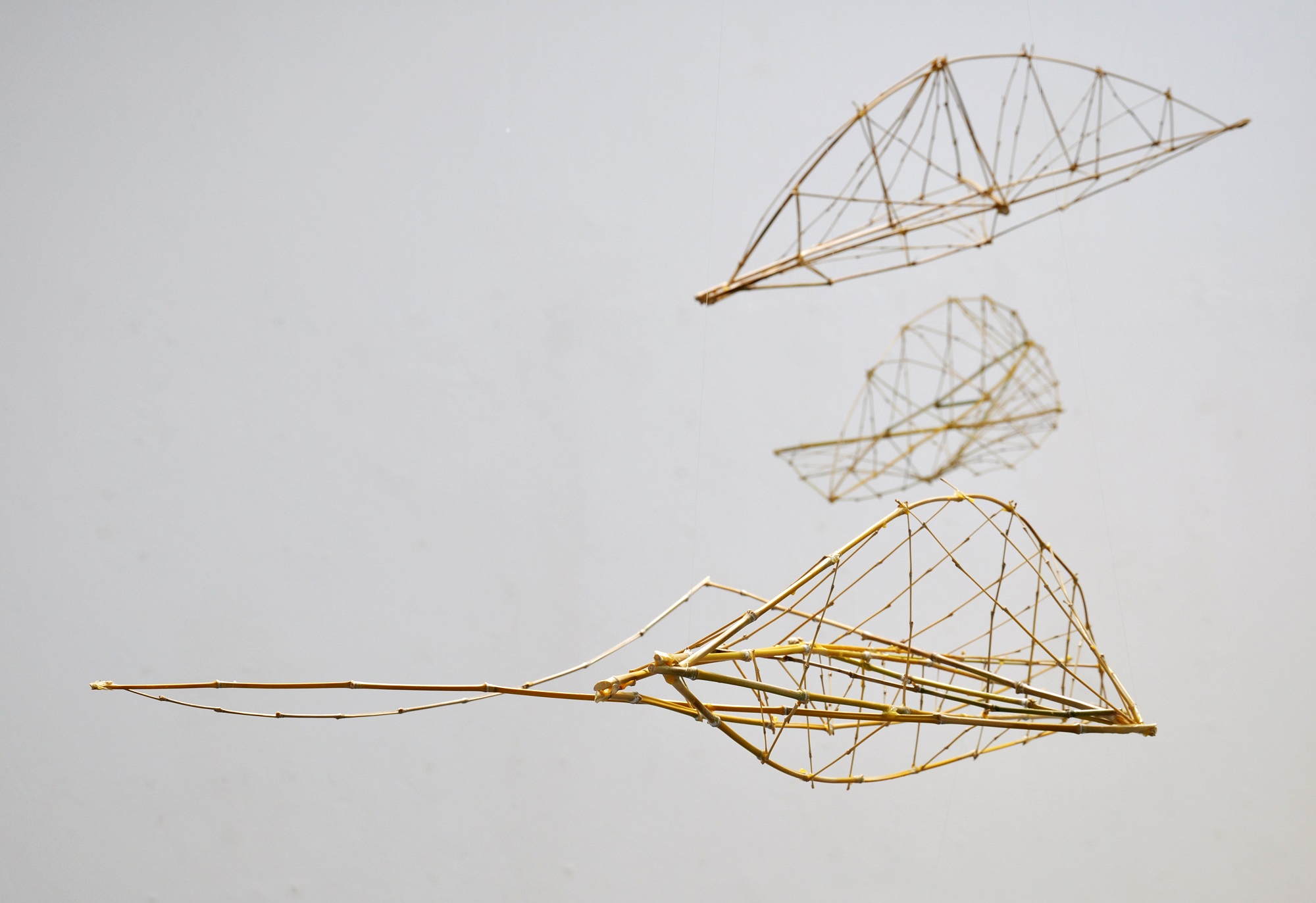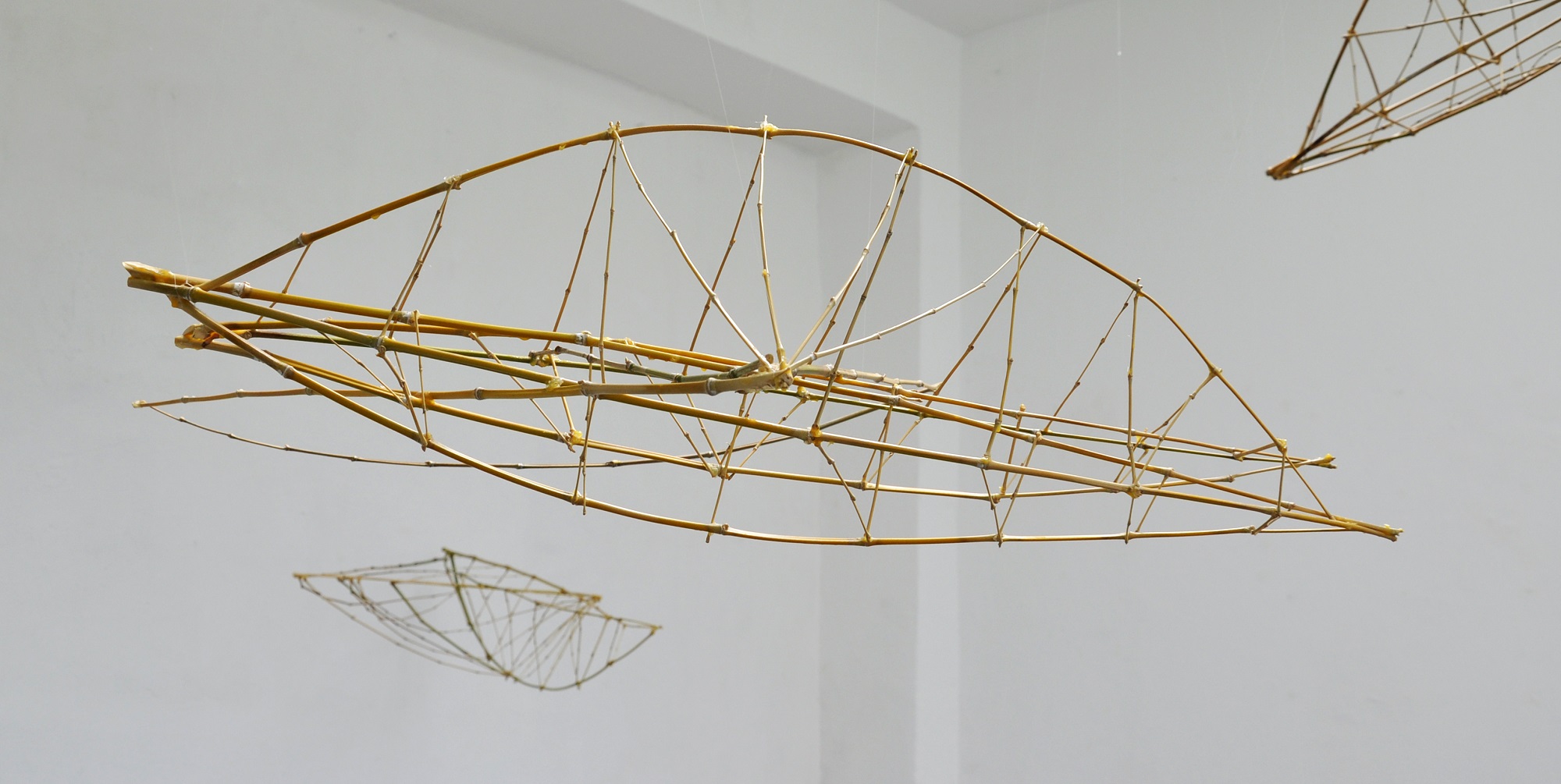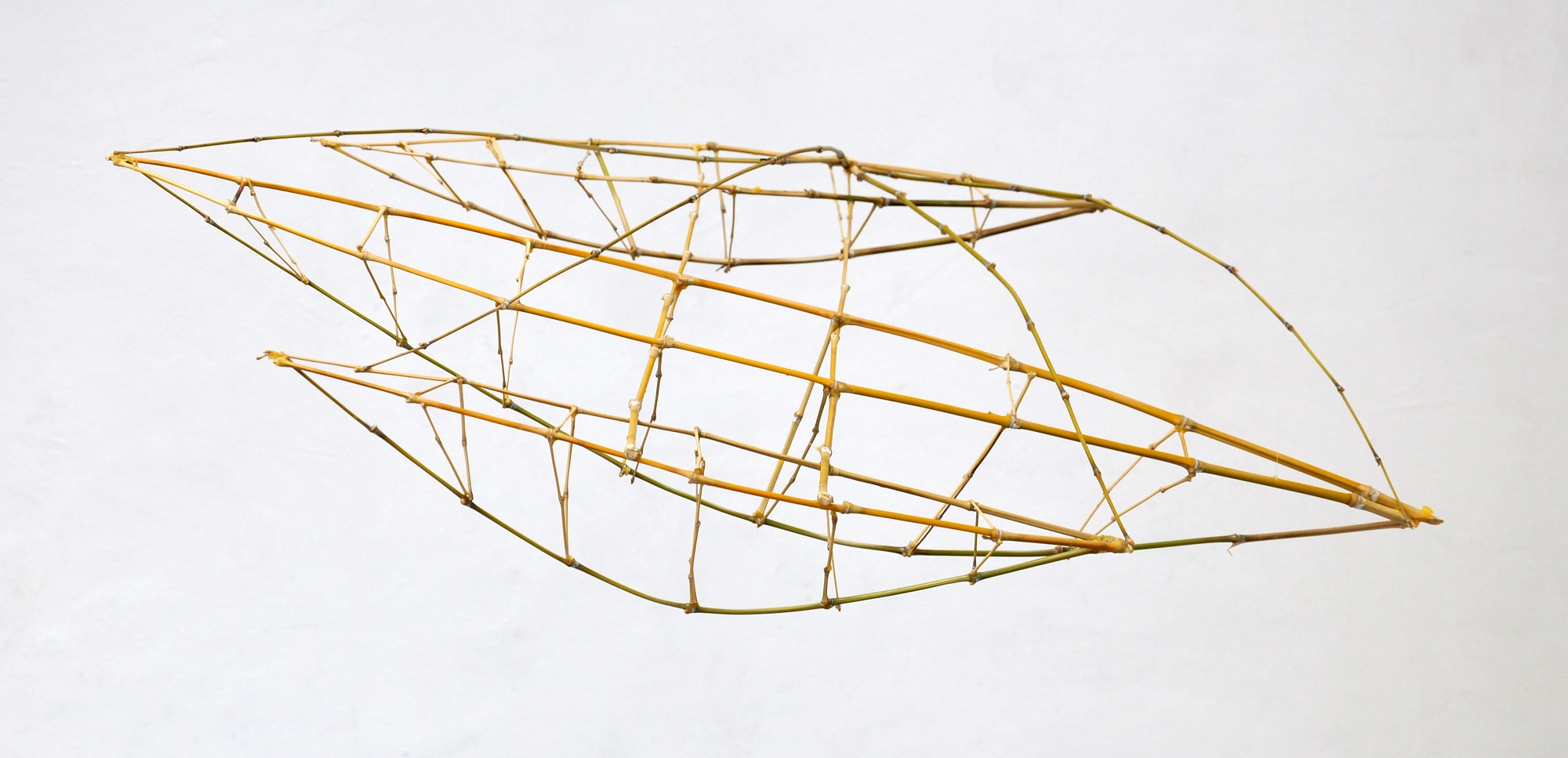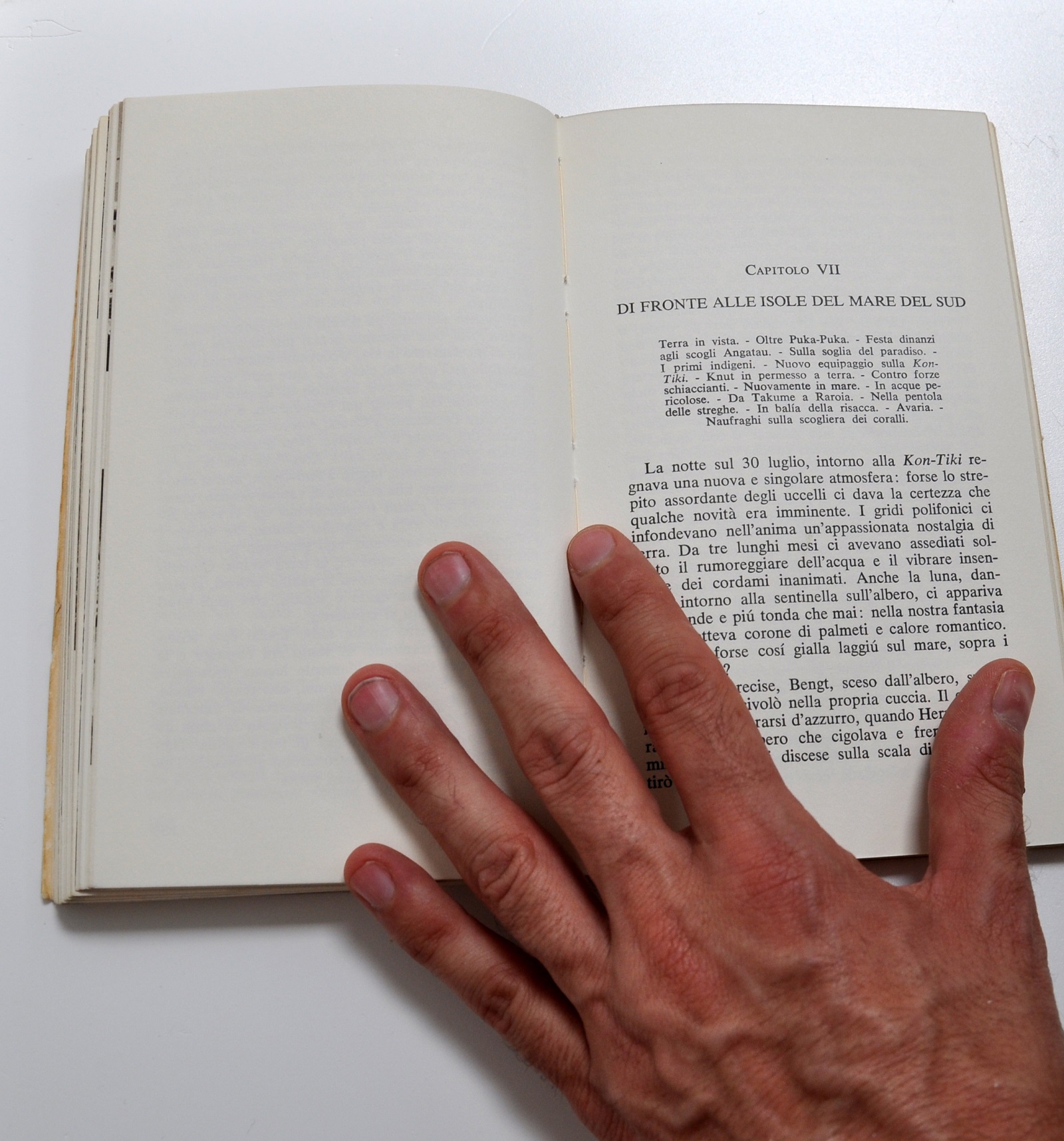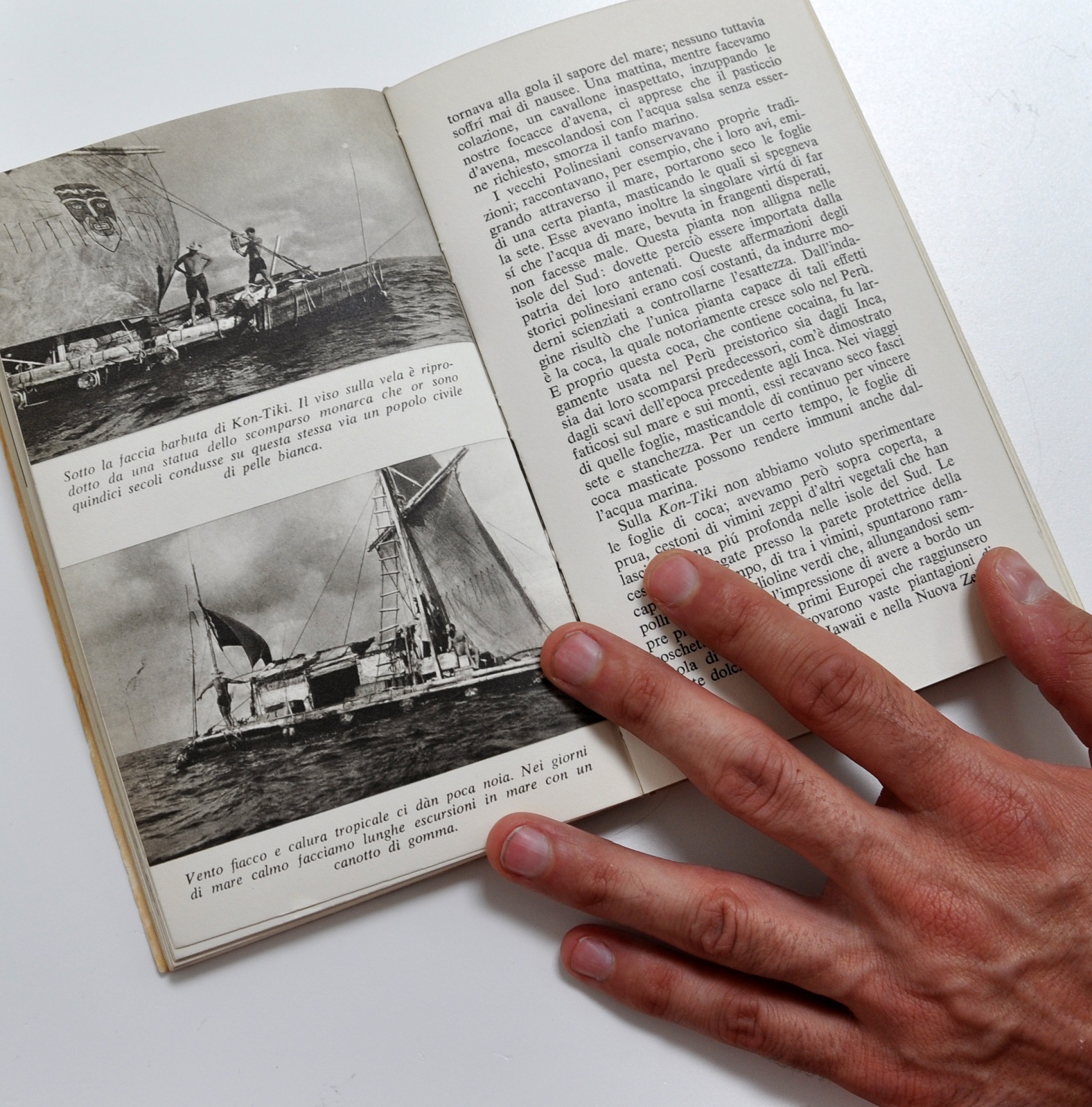 Photo by Giulia Berra